Selling your home is an emotional and stressful time in your life. However, it does not have to as difficult as dental surgery. There are many home selling mistakes but generally, there are common mistakes made that can be avoided. By avoiding these common mistakes the home selling experience is stress-free and successful. 11 Top Home Selling Mistakes to Avoid.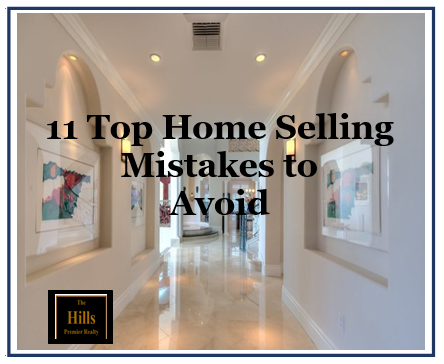 Are you really ready to sell your home?
What is your real motivation for selling your home? Are you ready to leave the emotional attachments of your home? Have you lived in your home for 20 are more years and grown roots where you are living? Is selling your home the right decision and where are you going to relocate?
Are you downsizing or purchasing a larger more expensive home? By downsizing your housing expenses should be less. By upsizing are you comfortable with the additional financial expenses?
I am going to sell my home myself.
Generally, For Sale By Owners do not want to pay a Realtor selling commission. The reality is that less than 10% of homes sold by the owner's sale. Not hiring a professional Realtor®?
The local real estate agent knows your local real estate market and provides:
Realtor® will provide pre-listing ideas (staging).
Realtor® provides all marketing materials (mailers, email, on-line).
Realtor® arranges all Open Houses and home showings.
Realtor® negotiates all purchase offers
Realtor® opens escrow and handles all paperwork successfully
Realtor® negotiates all home inspection findings
Realtor® know the real estate market and will price your home properly for sale.
What Is Your Real Estate Agents Hidden Agenda?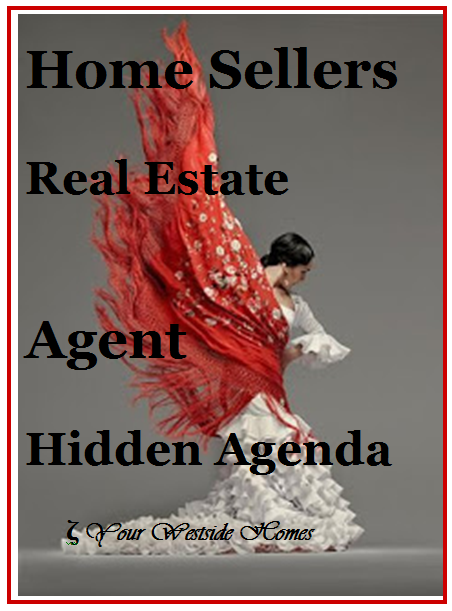 A professional real estate agent has a hidden agenda when selling a home. Do you really know what a professional real estate agent does to sell your home? Gail Mercedes Cole's home seller's real estate agent hidden agenda.
Overpricing Your Home.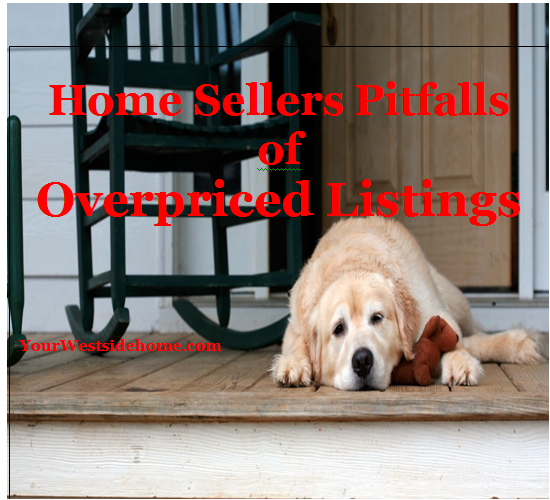 The home seller will commonly say, "I am overpricing my home so there is room for negotiation." Home buyers are sophisticated. They have access to all of the real estate networks. They know the average value of homes in your area. Working with their buyer's agent they have the latest home active, pending and sold listings. When you list your home do not overprice the property. You could lose time and money.
THE PITFALLS OF AN OVERPRICED LISTING. Pricing is based on current sales in your local market. Keep in mind if your home is a fixer, in standard condition or updated.
Prepare Your Home for Sale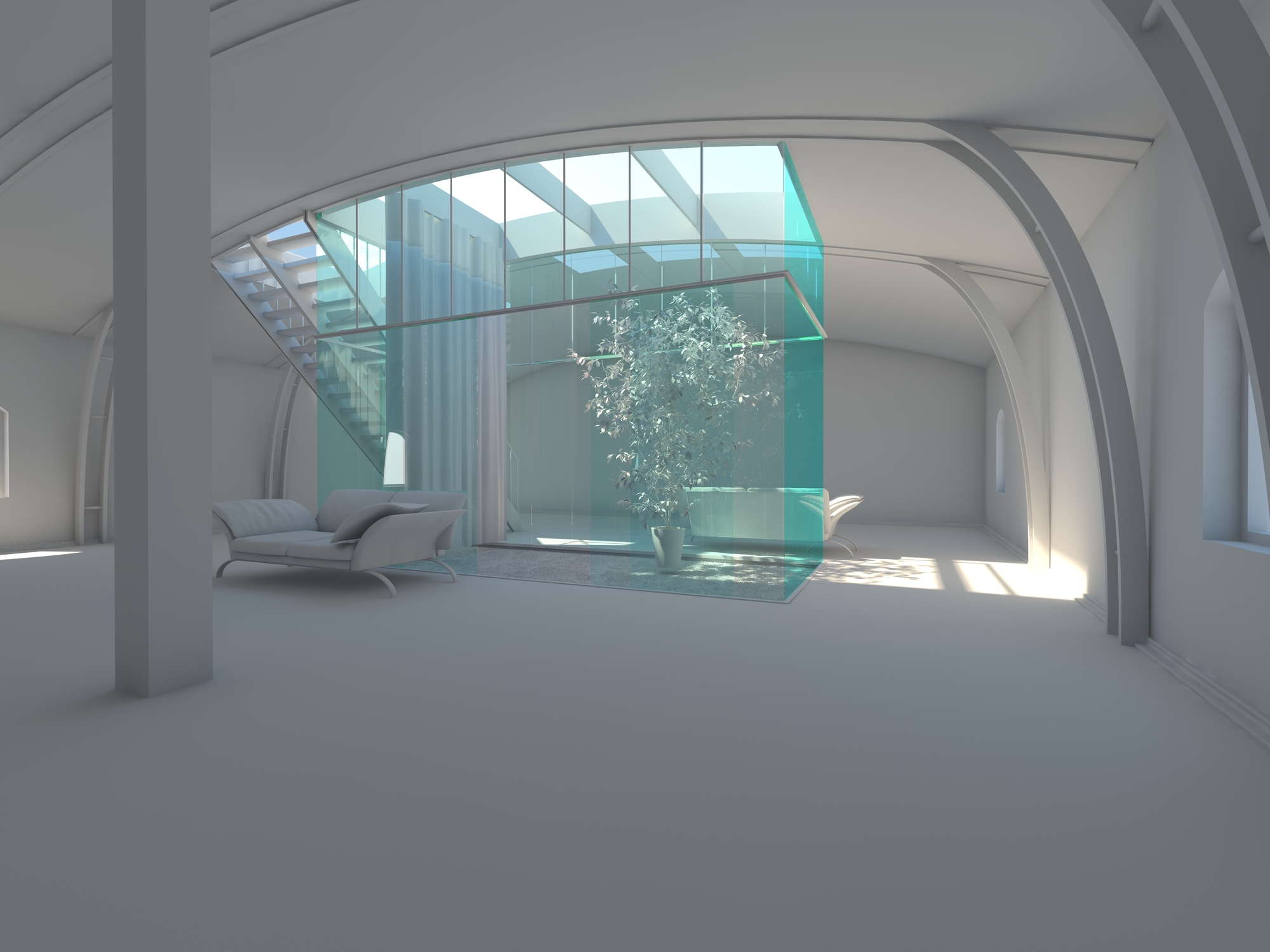 The real estate market has changed. Selling a home today's market requires more than just putting a For Sale sign in the front yard. To sell your home in today's market your home should be staged before it is put on the market. It can be as simple as a good house cleaning, de-cluttering, and rearrangement of furniture. Or effecting a few DIY staging ideas. Some home sellers have opted to hire professional home stagers. In any event, staging your home reaps higher profits. Do It Yourself Home Staging Ideas
6.Arranging Home Showings
It is always wise that the homeowners and pets not be present when the home is shown to prospective home buyers. This can be a challenge for the home seller. Home sellers arrange the showing when the home is available for home buyers to view with no distractions. Open House maybe a good time. I have never been in favor of Open Houses. In the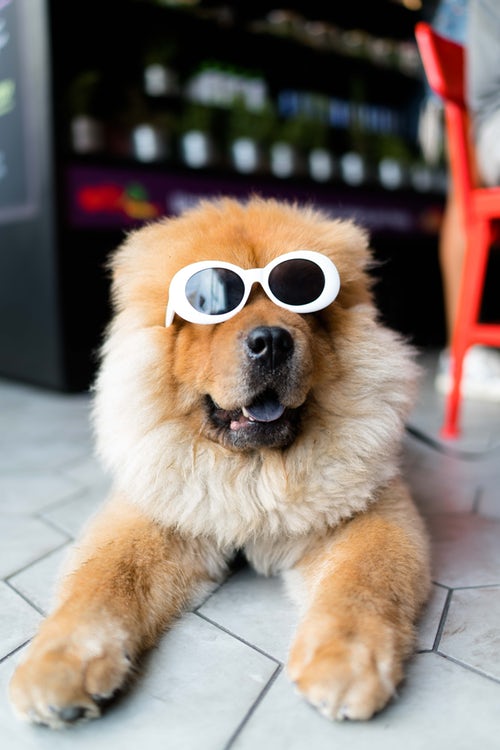 past, they have mainly been good for the real estate agents to try to pick up home buyers. In today's market, they are GREAT for prospective buyers to view the home. Home buyers are aware of the Open House dates and time via Zillow, Redfin, Trulia and their agent. Showings in many cases can be at the Open House. Buyers come with their agent or alone. In that 3 hour span, they can browse the home at their leisure. The homeowner can prepare the home for the showings. Additionally, the seller can make plans where the family and pets will relocate during the Open House period.
Selling your home with pets can be a challenge. During showing your furry friends should not be present. We all love our pets but when selling your home they can distract the prospective home buyer. 12 Tips Selling Your Home With Pets.
7 Home Sellers Have Any Open Mind When You Receive A Purchase Offer.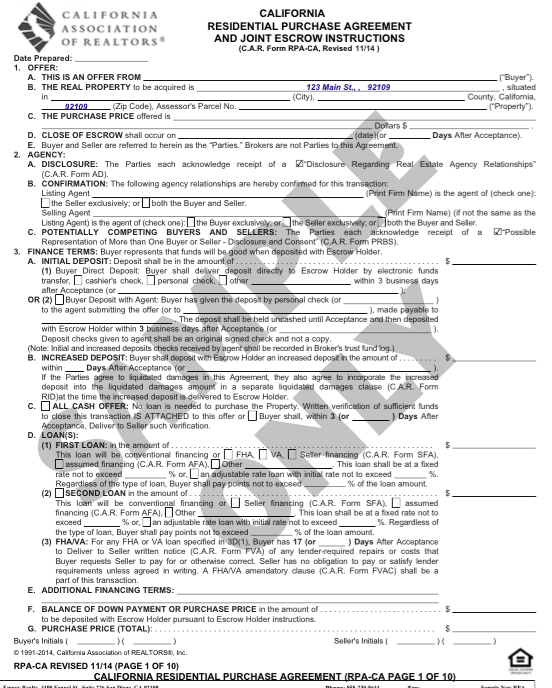 All home sellers want to sell there home in the shortest period of time and at the highest price. There is more to an offer than just the sales price.
Offer must be accompanied by SOURCE OF FUNDS and PRE-APPROVAL.
- What is the escrow period?
- Is there a loan contingency or is the offer ALL CASH?
- What are all contingency dates
- What is included in the sales price?
- Is the buyer asking for any compensations from the seller?
Should you ignore a low ball offer? There are some buyers that are going to make a low-ball offer regardless if the home is priced correctly. Put yourself in the driver's seat. Do not ignore these offers counter-offer. It would be wonderful if all offers were exactly what every home seller wants. The negotiation process is a reality.
8. Home Sellers Mistake. Not Being Realistic About The Professional Home Inspection Report.
After the purchase agreement has been accepted by both the buyer and seller there is a home inspection period. This is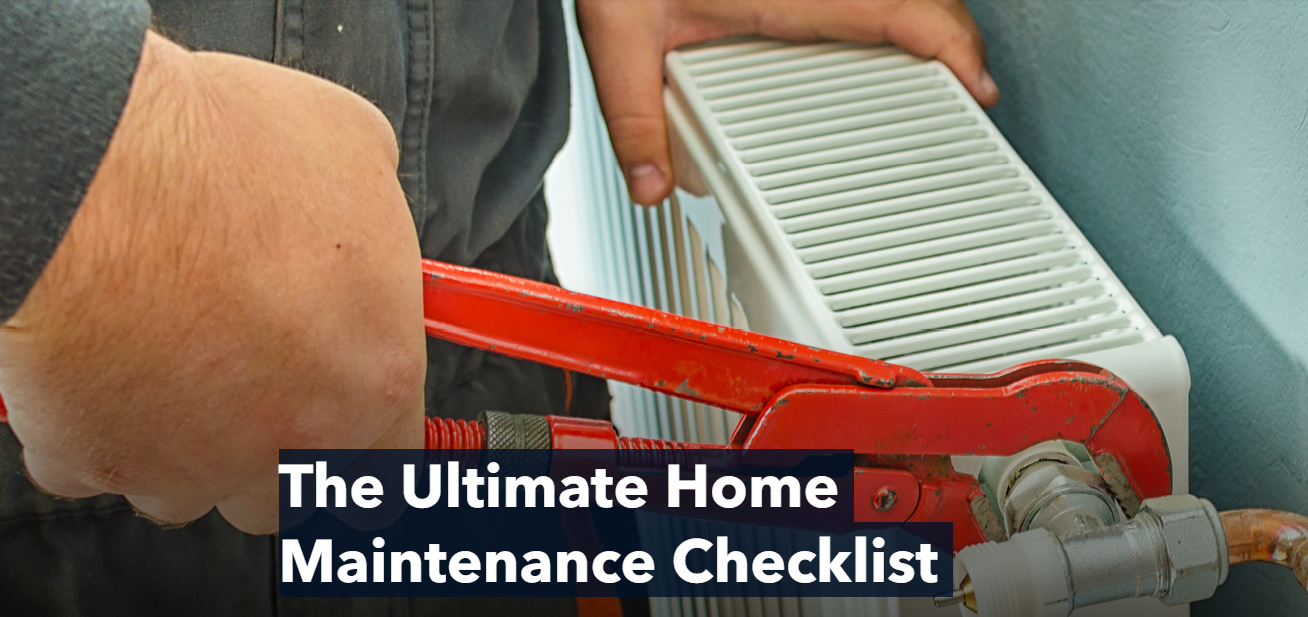 a contingency. The buyer will hire a professional home inspection company. The company will inspect the entire home. This includes the roof, plumbing, foundation, electrical, appliances, chimney, doors, windows, heat/air and etc. Do any of these items need repair or replacement?
Some home buyers have a misconception when purchasing a 50-year-old home. They think the home should be in like-new condition. Ignoring the fact, that the home has normal wear and tear. They will make crazy requests after the inspection. The home seller can just say NO.
Sellers should be realistic if the inspection reveals major concerns. For example. The roof needs to be replaced. Or there is a foundation problem. It is a mistake to not address these type of requests.
9. Home Sellers any home defects DISCLOSE TO THE BUYER.
10. Seller, what do you pay at the close of escrow?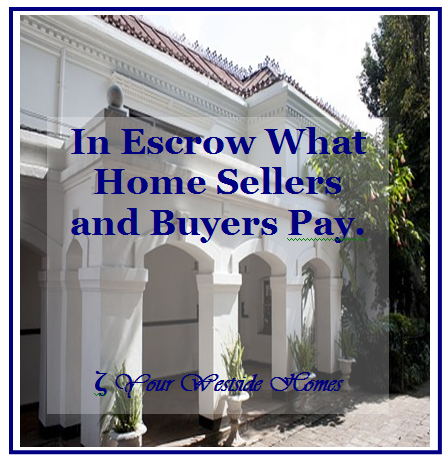 When you sell your home there are additional costs. Examples are broker commission fee, escrow fee, title fees, recording fees, courier fees, retrofitting requirements and etc. The home sellers should know their approximate net proceeds before the close of escrow. What does the seller pay in escrow?
11. Lastly, home sellers can have unrealistic expectations of the home selling process.
Home sellers want their home sold quickly and at the highest price. Unfortunately, the time period and or price may not meet the seller's expectations. Neighbors and colleagues will tell you about a home that sold within the first week or at the asking price. Is this information based on rumors or is the information correct? Each home on the market is unique. Remember selling your home is a process. Is your home clean and clutter-free? Has it been staged? Is your home properly priced? Has your real estate agent properly marketed your home? Your home is unique. Do not be disappointed if your home has not sold within the first few weeks. If your home has been on the market over 30-45 days the seller and real estate agent need to talk. Why hasn't the home sold? The listing has to be repositioned for a successful sale.
Other common unrealistic expectations when selling a home.
The closing date starts the day the purchase agreement is signed.
Be aware of the home inspection date.
Be aware of the buyer's loan contingency removal date.
Be aware of all buyer and seller contingency dates.
Be prepared to have the home vacant on the escrow closing date.
Sellers are aware of your approximate net proceeds after the close of escrow?
Final Thoughts
Selling a home is emotional and time-consuming. There are challenges when selling your home. But selling your home should not be painful. There should not be uncertainty and insecurity about the process. There will be some challenges and difficult decisions to be made. That is a part of any business process. Have realistic goals and expectations. 11 Top Home Selling Mistakes to Avoid
11 Top Home Selling Mistakes to Avoid.