The American Dream is to own a home. It is a major financial decision. Potential buyers consider the benefits of owning a home. There are several reasons to own a home: pride of homeownership. The tax write-offs, over time home equity build-up and lifestyle control. 8 Monetary Advantages of Home Ownership.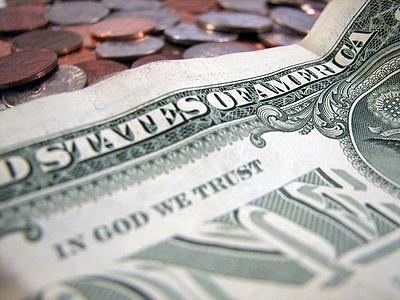 8 Monetary Advantages of Home Ownership.
Most home buyers purchase a home using leverage. Or obtaining a mortgage loan. The home buyer puts approximately 10% to 20% down payment obtaining a mortgage. The remaining balance of the total purchase price is the mortgage balance or principal owned. Previously the mortgage interest deduction maximum was $1,000,000.00. The new 2018 Federal Tax Bill, reduced the interest deductible to $750,000.00. The $750,000.00 cap applies to primary homes and second homes.
Ever wonder motivations for foreign investors investing in U.S. properties. The United States, Netherlands and Switzerland allow mortgage interest rate deduction. On the other hand, France and Canada do not allow the tax deduction, while Belgium, Ireland, and Sweden only allow a minor portion for deduction.
Real estate property taxes paid for the first and vacation home are fully deductible on federal tax returns. In California, Proposition 13 limits property taxes generally rate is 1.25% of the sales price. The maximum property tax deduction is $10,000.00.
Buying a home is a long term investment. There are long-term financial benefits over time. Generally, from seven to ten years the homeowner sees a signification increase in their home values. Whether through home improvement or economic changes in the housing market. Beware the real estate market is constantly changing. In 2008 there was a national recession. Home prices dropped. Home prices rebounded around 2013. In West Los Angeles currently, the home values are higher than they were before the recession. As stated before for equity build-up requires a seven to ten-year period. Equity is a wealth builder. Build A Plan Of Action
4. You Get a Capital Gains Exclusion
Capital gains benefits when you sell your home. If you own your primary residence for two or more years you qualify. As a single keep $250,000.00 as a married couple keeps $500,000.00 as a profit. You will not owe any capital gains taxes based on these limits. Home prices in most areas are worth more than you paid for them. But it takes time. Home purchased 2005 and before have seen the benefits of not paying capital gains when they sell their home.
Mortgage principal reduces when you pay your monthly mortgage. It is like money in the bank. Equity is being built in your home with each mortgage payment paid.
6. Long Term, Buying Is Cheaper than Renting
When you rent you're paying off the landlord's home. The landlord has the equity build-up and tax write-offs. Renter has no tax write-offs, no equity, control of rent increases, or ability to stay in the property for a limitless amount of time. The renter has no financial gains.
7. Control of the Property
As a homeowner, you have control of anything that happens to your home. You can paint the home your favorite color, choose your own landscaping, type of roof, type of doors, remodel or add additions to the house. Home Owners Association (HOA) or community management restricts exterior changes to the complexes. HOAs allow you the freedom to modify the interior.
Say you decide to move to a new home but keep your existing home. Rent the home. The home can become an additional source income.
Conclusion
8 Monetary Advantages of Home Ownership. Owning a home is the American Dream. It is a dream with financial benefits. Write-off mortgage interest and property taxes. Owning a home is a long term equity building investment. There are capital gains benefits when selling a home. Long term owning a home is cheaper than renting. Control your property paint the exterior your favorite color. Keeping your current home but moving? Rent the current home make a profit. There are 8 monetary advantages of home ownership. There is an emotional benefit. Knowing you are living the American Dream.
8 Monetary Advantages of Home Ownership.
Are you considering purchasing a Home? Call Gail Mercedes Cole/The Hill Premier Realty for a no-obligation consultation. Call (310) 853-9933