8 Top Home Buyer Mistakes to Avoid. Home buyers keep an open mind while searching for a home. Make sure you're being realistic for what is affordable in the area that you want to live in, especially if you want to stay within your budget. Home in standard condition may need cosmetic changes that can be fixed or replaced easily without spending too much. Once you have purchased the home you can plan for remodeling costs in the future. Some mistakes to avoid. Are you really ready to purchase a home? Do you have a mortgage pre-approval? As a prospective home buyer are you flexible? REVIEW: 8 Top Home Buyer Mistakes to Avoid.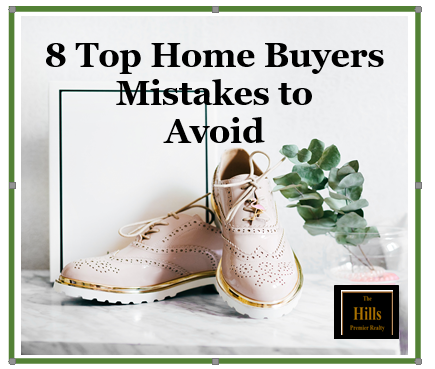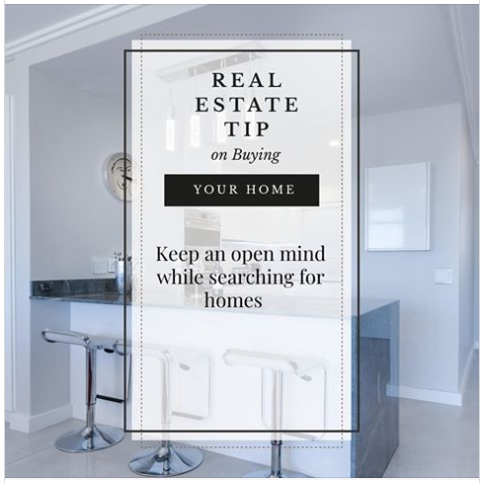 1. IT IS ABOUT YOU. Are you ready to purchase a home?
Your parents and family members will tell you what they paid for their home 20 or 30 years ago. They will tell you that the prices now are ridiculous. Those same people have made a tremendous profit from their homeownership. We are now in the 21st century. West Los Angeles, CA homes are one of the most desired in the country. Yes, home prices are high and there is a great demand for these homes. As a home buyer if you are fortunate enough to qualify for your "Dream Home" the decision is totally up to you. You can buy now thinking that home prices will continue to rise. Realizing the homeownership is a long-term investment. Or wait hoping prices will drop and you can get a better deal in the future.
2. KNOW QUALIFYING MORTGAGE AMOUNT.
As a Realtor, I meet prospective buyers inquiring about purchasing a home. You will ask the prospective buyer if they have a PRE-APPROVAL from a direct lender. Unfortunately, the answer will be NO. BUT they know they can qualify for this home at this asking price. THE FIRST THING a buyer should do is get a PRE-APPROVAL from a direct lender. Have lender give rates and terms on both conventional and FHA financing. The buyer will have a realistic view of their home price range and purchasing power. Price range is dictated by community areas. Culver City price ranges are different from Cheviot Hills. In addition to the mortgage loan amount, the lender charges additional fees. Examples are appraisal fee, points on loan amount, document fees and etc. Prospective buyers should shop for lenders for best rates and fees.
Home Buyers Be Realistic
What is your mortgage pre-approval amount? Based on pre-approval a few buyers may be able to find everything they are looking for in a home. The majority of home buyers will have to be flexible. Somethings will have to be eliminated. Buyers will have to prioritize. Concentrate on top priority items. Examples are bedrooms, bathrooms, living space, safety, schools and etc. Each neighborhood has its own price range. Choose an affordable neighborhood for your search. You may want a four-bedroom home. But a three-bedroom home may be more affordable. Your ideal home maybe 15 minutes from work. But the home you love is 28 minutes for your office. Wanted an updated kitchen but this home has a standard kitchen. These are challenges that can be overcome. Find the ideal home in your price range. Again be flexible.
3. GOING TO SALE EXISTING HOME AND PURCHASE NEW HOME?
The housing market has improved and sellers are planning to purchase a new home after they have sold their existing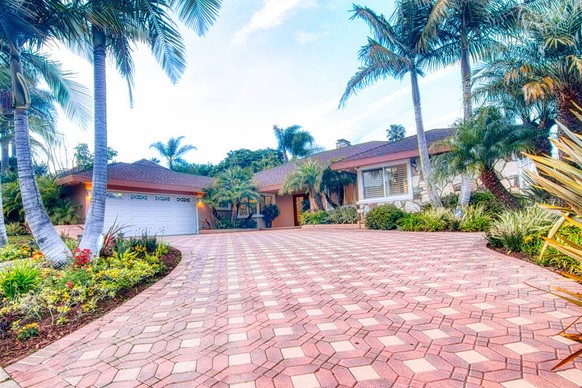 property. Contact a local Realtor get a Comparative Market Analysis of your existing home. Is there enough equity in the existing property to purchase a new home? Or will the new purchase require selling a home in addition to money from saving? The process when selling requires time. Current property has to be listed and receive an accepted offer from a qualified buyer. After an offer has been accepted home enters escrow. The escrow period can be about 30 to 60 days. If your home is currently on the market the total selling process can take a few months. Prospective buyers allow time to sell your current home.
4. LOCATION, LOCATION, LOCATION - Things to be aware of when purchasing a home.
Established Neighborhoods
Well Kept
Notice updated, renovated and new construction in residential and commercial areas.
Good School System ( School Ratings)
Low Crime Rate (Los Angeles Time Crime Rating)
Surrounding home in the same neighborhood well kept. Condominium project well kept.
Well maintained shopping centers and activities.
Low police presence.
Block Location
8 Top Home Buyer Mistakes to Avoid
5. WALKABILITY - SKATEABILITY - DRIVEABILITY
Homeowners want the ability to walk to shopping centers, parks, and activities in their neighborhood. What is driving time to work and kid's school? Can you walk to the park, library and shopping centers? If not what is the driving time to there locations?
6. FIXER-UPPER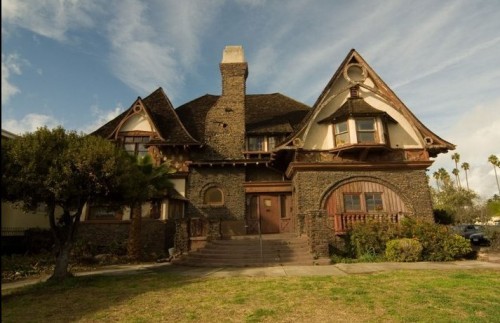 If you buy a fixer-upper know the cost to get the home up to your standards. What are the repairs cosmetic or major repair/replacements? The home may be in the most desirable area, with great schools and a low crime rate. Have a professional inspection of the roof, plumbing, electrical, chimney and etc. Shop contractors for estimated costs for replacement items including labor. Request referral from all contractors. What may appear to be a simple cosmetic job in the kitchen may end up being a home renovation. How to determine the value of fixer-upper? What are the costs involved to get the home up to snuff.?Cosmetic repairs/replacements maybe $10,000.00 to $30,000.00. On the other hand, major replacements like roof, plumbing or foundation can run in the tens of thousand dollars. Do your homework. Add home's purchase price plus repair/replacement costs. Calculate the total purchase price with repair/replacement costs if the value is the current market or over market values? Cosmetics repairs and renovation takes money, time and energy. Compare fixer home price plus repairs to homes in standard condition. Compare to renovated homes. The fixer-upper may not be the deal you think.
7. ALWAYS HIRE A PROFESSIONAL HOME INSPECTION.
Homebuyer your offer has been accepted by the seller. Escrow is opened. There is a home inspection contingency in your purchase agreement. Generally, a professional home inspection should be done about 5 to 10 days from the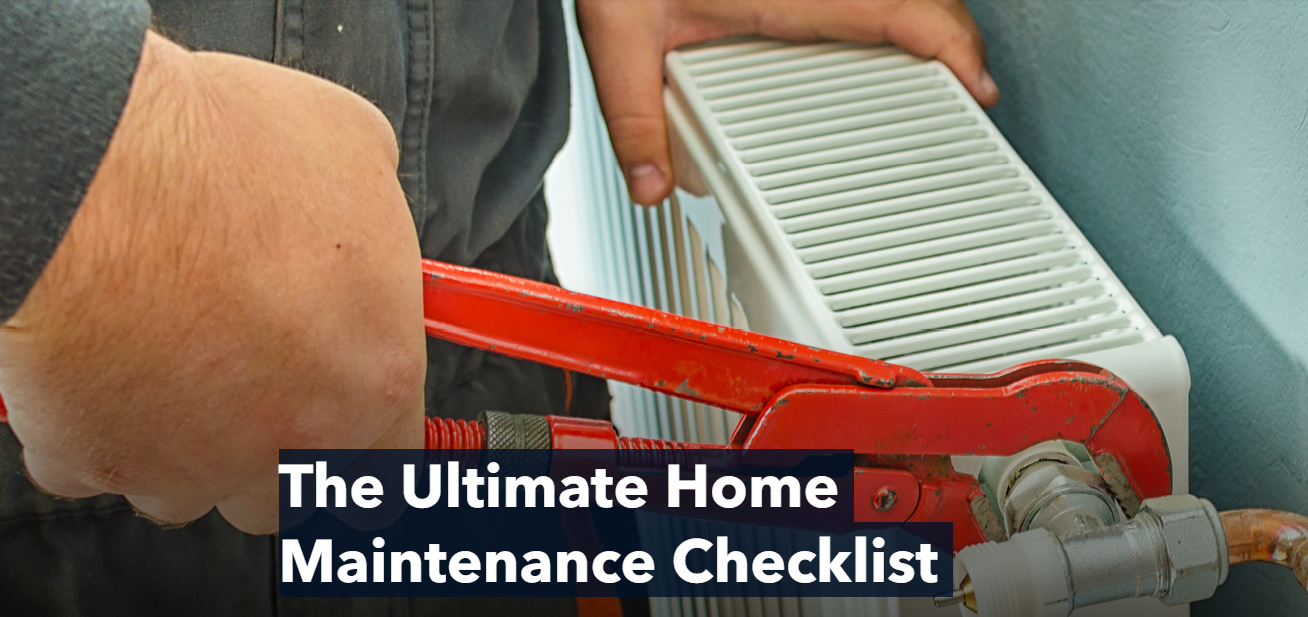 accepted offer date. The sooner the better. Home buyers ALWAYS HIRE A PROFESSIONAL HOME INSPECTION COMPANY. A home inspection should be mandatory regardless if new or older construction. Never rely on your visual inspection, opinions from the Seller or Realtor. Professional home inspection companies provide written inspection reports including the homes interior and exterior photos. The report is in writing states the condition of the roof, plumbing, electrical, foundation, heat, air conditioning, mold, termites, chimney, foundation, appliances and etc. Depending on the condition of the property you may need separate specialized inspection companies for the roof, plumbing, mold, foundation, chimney and etc. Again, your Residential Purchase Agreement has an inspection period. The home inspection is done during your inspection contingency period. You cannot rely on your visual inspection of a home. You should be aware of the condition of your future home. The home inspection is a written report itemizing each function of the single-family homes, condominiums, townhouses, lofts or income properties.
If the home needs repairs/replacements the buyer gives written request for repair/replacement. Monetary amount (credit), price reduction or cancel of escrow. The seller has to respond to the buyer's request. The alternative is that buyers accept the condition of the property "As IS." In extreme conditions, it may be wisest for the home buyer to walk away.
8. Home Buyers Choosing the Right Real Estate Agent
Prospective buyers are bombarded with online real estate information. There are Zillow, Trulia, Realtor.com and etc. Can find an agent with these online services. Are these agents really experts in your neighborhood of interest? Agents on Zillow and Trulia pay a monthly fee to be featured. Any agent can pay the fee. Paying a fee does not make the real estate agent an expert in the area.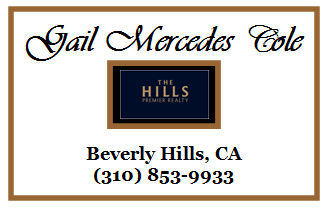 Contact a local neighborhood expert. A local agent that will sit down with you and review your buyer requirements. Become aware of qualifying neighborhoods. Receive a daily update of current listings and sales. Know the actual home values in these neighborhoods. Real estate values fluctuate. Have an idea of current market conditions. Is the market appreciating, stable or depreciating? Work with an agent that has the most insight about the neighborhood. West Los Angeles home buyers call Gail Mercedes Cole (310)853-9933 for a complimentary consultation.
Conclusion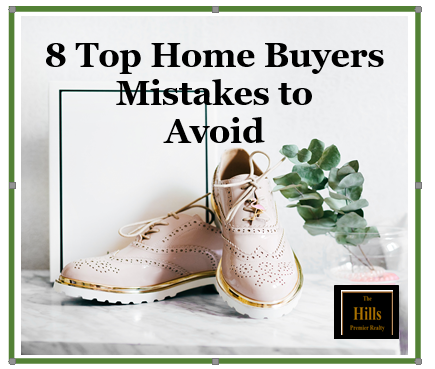 Purchasing a home is an exciting experience but there are things to avoid. The biggest mistake is not being educated. An educated home buyer realizes challenges that can be avoided. Challenges mastered for a successful home buyer's purchase. Home buyers, it is about you. Are you really ready to purchase a home currently or in the future? Buyers start out first by getting a pre-approval. With pre-approval, buyers know their purchasing power. Buyers have their bucket list of things they want in a home. Many buyers may have to be flexible. Prioritize exactly what you require. Examples: neighborhoods, schools, home living space. Based on your budget you may have to look for homes with less living space, bedrooms and or bathrooms. Stay within your budget. Are you comfortable with the community that you have chosen? Visit their parks and shopping centers. Walk the neighborhood. After you have entered escrow know what you have purchased. Always hire a professional home inspection company. Hire a real estate professional. Gain a powerful ally when buying your home. Call Gail Mercedes Cole (310) 853-9933.
8 Top Home Buyer Mistakes to Avoid