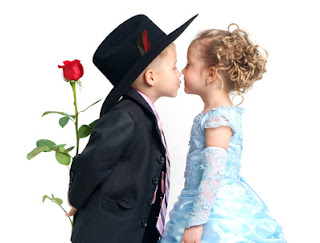 Worldwide Dating Customs. I am an expert Westside Realtor. But have an interest in other worldwide customs. West L.A lends itself to a Southern California lifestyle. Close proximity to the beach, Mediterranean-like climate, Hollywood's influence, prominent business technology education and science centers, coveted neighborhoods, you name we got it. Our dating habits are American but other countries have different dating habits. It is fascinating to read about other countries dating customs. Dating Customs Worldwide Hope you enjoy!
Dating Customs Worldwide
In the United States, there are co-ed schools. Kids meet in school or the neighborhood. In USA teenagers date. There are no laws against dating in America. The male will ask for a date. In long-term or marriage, the couple wants their family to accept their partner but parents do not arrange their children's marriages. Online dating is a growing trend in the United States, Europe, China, and Australia. Each country has its own dating customs and traditions. In Europe teens usually date in groups and have co-ed slumber parties. In Holland, there are no rules. In China and Korea, teenagers do not date in high school. Teens focus on academics. Chinese and Koreans youths date in college. In Iran dating is against the law. Arranged marriages account for 75% of marriages in India. Dating customs and traditions are dictated by country, ethnicity, religion, and culture. Online Dating via the internet has opening dating vistas and customs.
Afghanistan – Girls and boys both have strict curfews. Curfew time for girls is 7:00 pm and for guys 11:00 pm. Education is strictly based on gender. There are girl school and separate boy schools. Dating is rare in Afghanistan. Marriages are arranged by the bride and groom's parents. There is no online dating.
Asian Countries – Varies by ethnicity, culture, and country. In some countries, dating is encouraged and other countries dating is forbidden. Countries where dating is forbidden marriage in arranged by the parents. Not unusual for a young married couple to live with parents in the early stages of their marriage.
Australia – Before 18 years or 19 years of age teen go out in groups. It customary for girls to ask a boy out for dates and girl will pay for dates. After the late teens, boys and girls will pair off. There are approximately 1.5 million dating online in Australia. Projects are that there will be an increase of 2 million by 2010. Increasing users are 50 years and older using online dating services.
Brazil – Group dating is not common. Prospective brides and grooms tend to date for longer periods before marriage.
Central and South America – Teenagers not allowed to date until they are 15 years old. Date in large groups. Social events are dances and local social clubs.
China – Similar to Japan and Korea dating does not begin until the twenties. Not a country for serial dating. Dating begins in couples twenties, not in teenage years. Marriage generally followers after dating one or two people. Serial dating is not common. There are a few instances of arranged marriages. There is a stigma in Chinese society for broken marriages. June 2010 China's soldiers were not allowed to use dating online services. Online daters in China are expected to rise by 140% by 2010.
Europe - Groups dating is common. Teens usually date in groups. Slumber parties are common in Switzerland and Italy. These slumber parties are attended by both boys and girls both sleeping overnight. Online dating is common.
Holland - There are NO Rules. Relationships just evolve.
India – In their twenties many children still live with their parents. 75% of marriages are arranged by the parents. This is a custom similar to Iran. India's divorce rate is approximate 1.1%.
Iran – Dating is against the law in Iran. After the 1979 Islamic Revolution dating was banned. Extramarital relationships can result in severe punishment. Teen boys and girls are separated until marrying age. As in Afghanistan girls and boys attend separate schools. There are no co-ed schools. Courtship follows after the parents or family member introduction. Arranged marriages are not uncommon in Iran. The divorce rate in Iran is approximately 2%.
Japan and Korea - Teenage years are spent in academic studies. Dating begins in college. Usually, the young adult male is the aggressor. He will ask for dates. The male pays for the date.
Spain - Teens join club or group of friends called, Padilla. Padilla, interest clubs groups participate with the same interests, like cycling, skating, swimming or soccer. There is no stigma; boys or girls can ask each other out. No stigma about "Dutch dating" both can split the cost of the date.
Russia - Similar to dating in America. Teens meet at dances or clubs. Where teens may meet in shopping malls in America in small Russian town teens may meet on downtown streets or gather around fountains. In Kiev, women will hold a man's arm on a date. Women in Kiev feel it is not feminine for women to shake hands.
United Kingdom –27% increase online dating site visits. 20% met their spouses online between 19 and 25 years old. 55 years old and older are the most active online daters.
United States – In United States the majority of couples meet the old fashion way. Couples meet at schools, church, through a family friend, restaurants, bar, social events, online and etc. Women can feel free asking a man for a date. Couples can arrange if the date is "Dutch" or who pays for the date. There are no chaperones. There are no rules or arranged marriages. West Los Angeles casual and active lifestyle couples may meet while jogging, bike riding, at beach or park. Wow, each country has its own dating customs. Happy to be living in West Los Angeles, CA.
Dating Customs Worldwide / Your Westside Homes