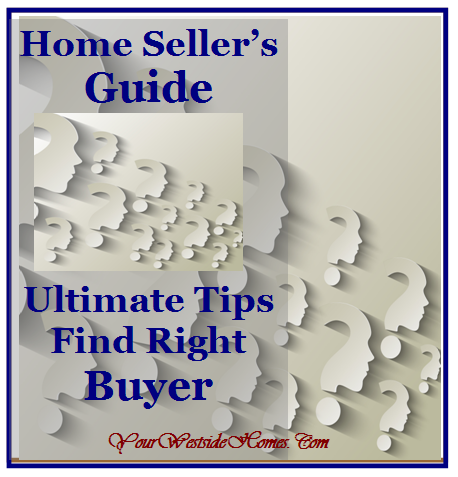 Selling a home in today's market can be challenging. Gail Mercedes and Team understand that. While the market can be challenging homes in West Los Angeles are selling at a record pace. The Details make the difference when selling your home for maximized profit !. Whether it's my proven sales approach, effective marketing campaigns, or utilizing our extensive network at The Hills Premier Realty. No detail is overlooked. I pride myself in the use of technology and innovation to maximize the exposure of your home. A guide is provided to the Seller to empower you to make the right decision when selecting the best agent to market and sell your home.
Real Estate service redefined. My clients come first. You will be educated on every step to have a successful sale of your home. There are many components to a successful real estate transaction. You can count on Gail Mercedes Cole and Team to be there every step of the process and make sure no detail is overlooked. With a proven track record, the right skill set, and years of experience. These are the right tools to successfully sell your home. If you are serious about selling your home, I am serious about getting the job done. Home Sellers Guide Checklist Find Perfect Buyer.
Now more than ever, who you work with matters!
*******************************************************************************************

1. Step one is finding the right real estate agent.

Find the right real estate agent. A local professional Realtor®. The real estate agent that knows your neighborhood and the real estate market. Will provide recent sales in the area. Sales should be one-half to one mile from the subject. Have similar features as the subject home. Features: living space, bedrooms & baths. Comparison of the subject's condition to standard remodeled and renovated sales in the area. The real estate agent should give value base on statistical data. Not overpriced value. Only trying to get the listing. An honest agent wants to sell the home, not the homeowner. Price your home realistically. Pitfalls of overprice Listing.
2. Home Sellers Do Not Miss Your Window Of Opportunity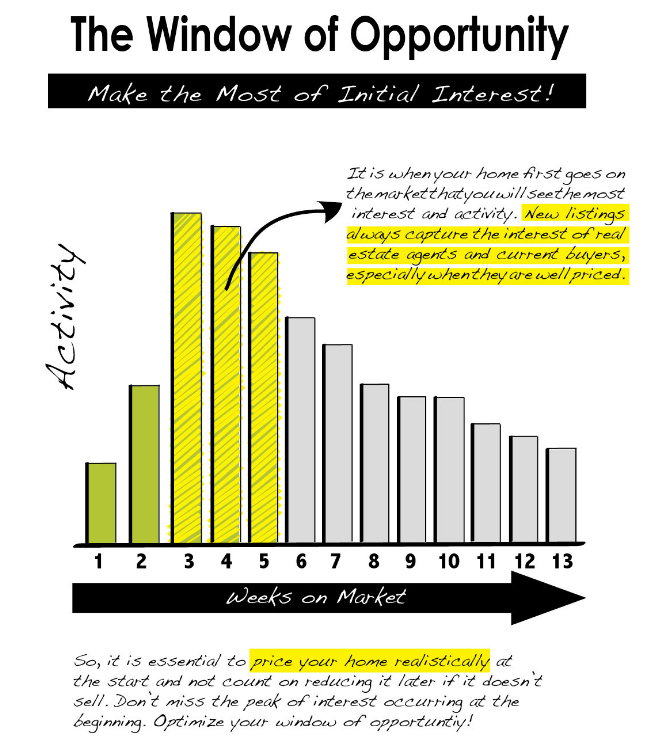 3. The House Across The Street Sold for Such & Such!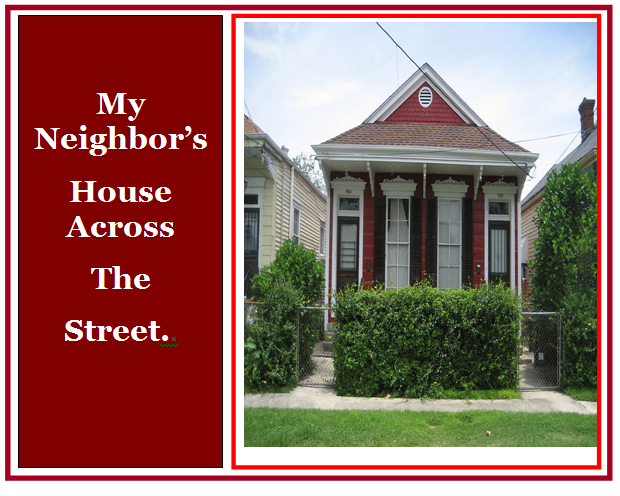 Homeowners and neighborhood will always tell you about the house in the neighborhood that sold for such and such. Homeowners will call for listing appointment. At appointment telling what the house across the street sold for a month ago. They expect to get the same or a higher sales price. What they forget to tell you is that the house across the street has 500 square feet more living space. Additionally, the home across the street has an updated kitchen. Buyers will not pay the same price for a home with the lesser square footage. Nor will they pay the same for a kitchen with vinyl counter tops and floors, old cabinetry and appliances. 8 hard truths sellers should know when selling home. You cannot be uneducated when selling your home. You need to trust current market comparables and advice of a Real Estate professional. Hard truths sellers Should Know When Selling Home.
4. Prepare Your Home For Sale
Before you list your home there are pre-listing preparations. Prepare your home for sale. Sellers before placing your home on market stage home. Home staging reaps homeowners maximum profit. Home staging DIY or call a professional. When staging a home it does not matter if a single family home, condominium or loft.. Where would movies and plays be if they were not professionally staged? Entertainment companies invest millions in staging to reap the highest return on their investment. Your home is your treasured investment. Invest the time and money in staging your home to reap the highest sales price. Home Staging Ideas. Home Sellers Guide Checklist Find Perfect Buyer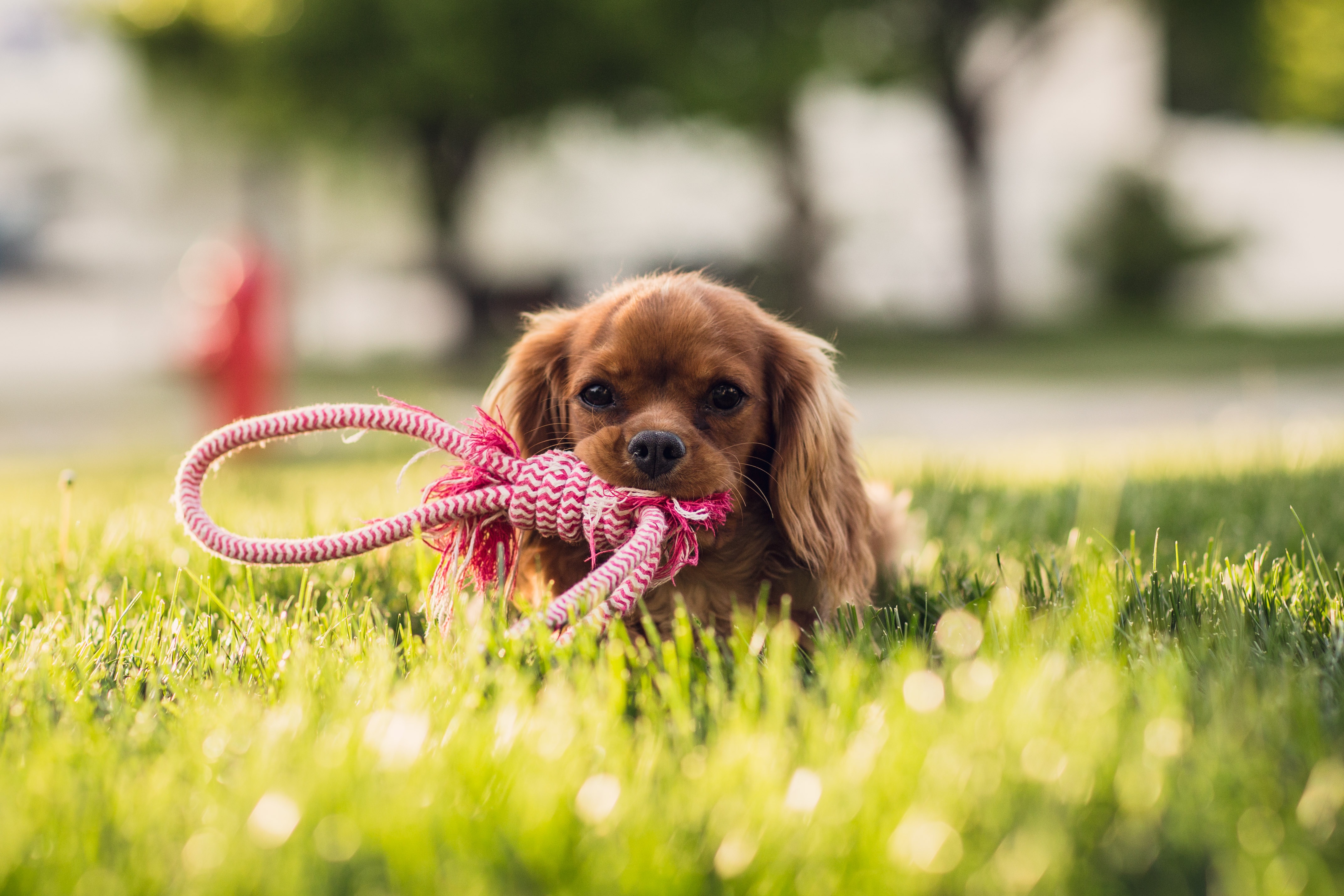 Selling your home with pets? Selling a home with pets presents an additional challenge. But it is easily overcome. One big buyer turn-off is pet or pet urine odors. Front and backyard have to be free of any pet leaving. Read: Selling Your Home With Pets.
5. Marketing
It is the Real Estates Agents responsibility to market your home. The home should have full exposure. Home Sellers Guide Ultimate Tips Find Right Buyer. Marketing is essential to finding the perfect buyer.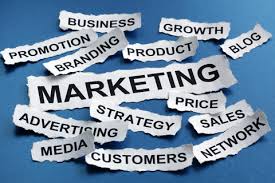 It is the real estate agents responsibility to market your home.
Develop a customized marketing plan.
Staging before home placed on the market.
Professional photos and floor plan ( Placed in MLS)
The home's web page.
Private Broker's Open (lunch provided)
Open Houses
Customized home listing for internet
Fliers & Mailers
Email marketing of your home
Social Media marketing (Zillow, Twitter, Home. com, Realtor. com, Facebook, Linkedin, etc
Advertise Local Newspapers
Broker to Broker networking
Communicated with all buyer's agents for home showings
Realtor® present at all home showing.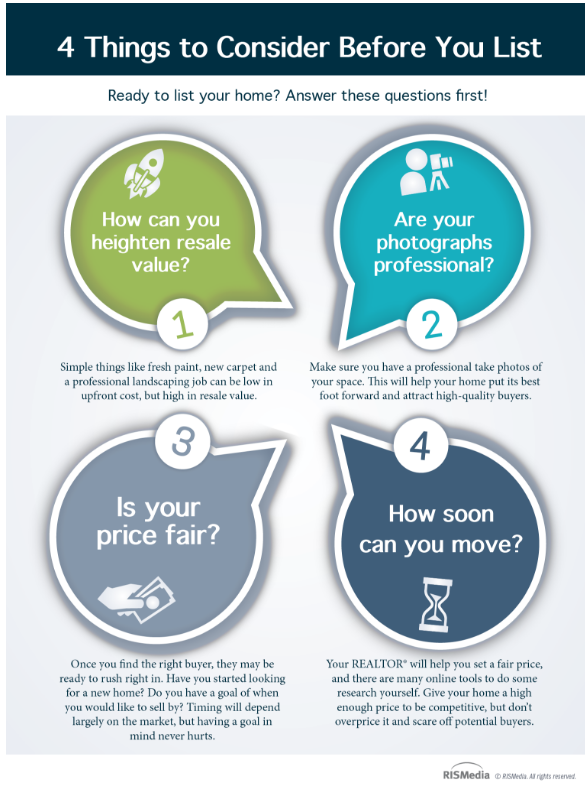 6. LOVE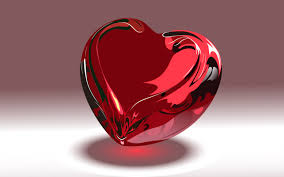 You and your family love your home. You have gone through great pains designing the exterior and interior. Keep in mind that everybody is different. Diversity is what makes the world go around. Buyers will like one aspect of your home and not others. Prospective buyers may like your living room space but the bedrooms maybe too small. Some buyers may like your decorations and others will not. The location of your home may not be appealing. The neighborhood walkability may not be suitable for some buyers.
You're looking for only ONE Buyer. That thinks your home is priced well. Loves the neighborhood and amenities. A buyer envisions themselves living in your home. Most importantly are qualified buyers willing to purchase your home. Home Sellers Guide Checklist Find Perfect Buyer.
7. Requiring Buyer's Mortgage Pre-Approval & Source of Funds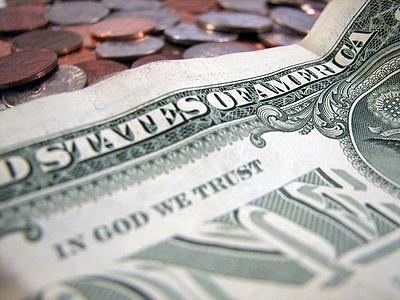 You found that buyer that loves your home. You have an offer on your home. The question now is does the buyers financially qualify to purchase your home? The buyer has supplied a Pre-Qualification from a lender. A PRE-QUALIFIED MORTGAGE LETTER IS NOT ACCEPTABLE. A pre-qualify mortgage letter is a waste of time. Hard truths sellers should know when selling home. Require the buyer has PRE-APPROVAL from a direct lender. For the buyer to be Pre-Approved must supply the lender with two years 1040s or W2s. 3 -6 months of bank statements and credit report. PRE-APPROVAL will give sellers the best assurance that the buyer can qualify for a secure mortgage. When I receive a Pre-Approval I always verify approval with the lender. Home sellers do not waste your time if the home buyer will only supply a Pre-Qualification. 8 Hard Truths Sellers Should Know Selling Home. In addition to pre-approval must be accompanied by a source of funds. Buyer must have necessary funds for down payment, closing costs and cash reserves. All cash offers must be accompanied by a source of funds (bank statements, brokerage accounts, etc.)
8. Scrutinize the Real Estate Purchase Agreement.
When sellers receive a purchase agreement it does not stop with price, pre-approval, and source of funds. Scrutinize the real estate purchase agreement. When the buyer's purchase agreement presented the real estate agent scrutinizes everything. Do the numbers add up? What are the buyer(s) and seller(s) paying for in escrow? Is the buyer requesting termite completion? If so is buyer or seller paying for termite completion? Is property being purchased by an individual or corporation? What is included in the sales price and what is excluded? Is purchase owner occupancy or non-occupied? What is the escrow period? When does buyer want occupancy? The purchase agreement has to be scrutinized upon presentation. Ignoring or overlooking items can be costly at the end of escrow.
9. Accepted Offer & Escrow Opened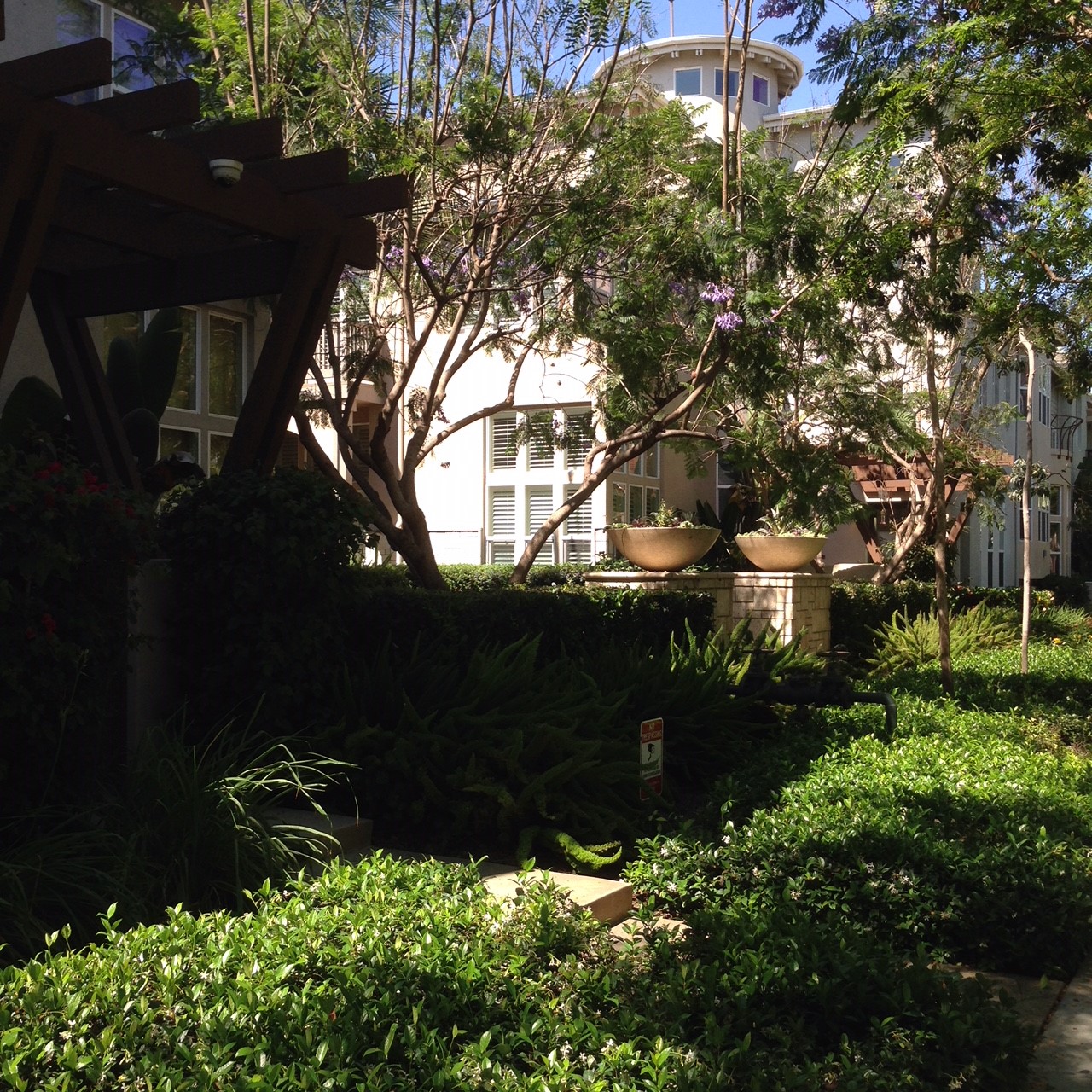 You have entered escrow. Seller's Realtor® opens escrow. Seller's Realtor® oversees every step of the escrow process. The escrow instructions should be a mirror image of the executed purchase agreement. There are addition Buyer and Seller costs paid via escrow. Review: Buyer's and Seller's Escrow Costs and Fees.
10. Buyer's Home Inspection Timeline
Per contract buyer has a home inspection contingency. Generally, it is 5 to 10 days from purchase agreement acceptance. Professional inspector(s) will inspect the home's interior and exterior. Including foundation, electrical, plumbing, roof. Generally, everything. Buyer's home inspection can be a deal killer but seldom is. When the buyer completes, submits a response to inspection issues. The time frames are stated in the real estate purchase agreement. Buyer performs inspections. After completion buyers may submit a request for repairs/replacement/ or cash. At this point, sellers and buyer will negotiate a settlement via escrow for needed repair/replacement Buyer request. Or the seller can refuse to make any repair/replacements. It is recommended that the buyer should always perform a professional home inspection. Buyer concerns not expressed prior to home inspection contingency period ending, will not be addressed. Home Sellers Guide Ultimate Tips Find Right Buyer. The ultimate buyers have to express his or inspection concerns during the inspection contingency period.
11. Buyers Final Walk Through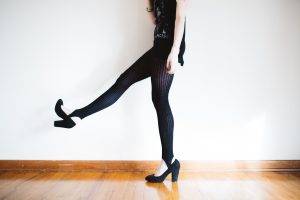 Once, buyer, have formal mortgage loan approval and all contingencies have been removed buyer will do a final walk through. Generally, 5 days before the closing date. This is not a home inspection. They are only walking through to verify home is in the same condition, as when last seen. This is one reason why it is so important to keeping your home in great condition. Home Sellers Guide Checklist Find Perfect Buyer
12. Sellers, Have You Made Preparations to Move?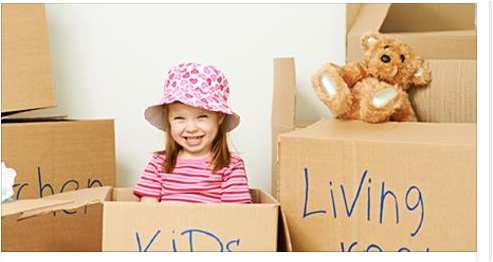 Sellers where are you moving? Should be considered before you list your home. After the purchase contract is signed you have 30 to 45 days to move. Maybe selling to purchase another home. But need the proceeds from the existing home for purchase. Some home sellers may be selling their existing home to purchase a new home. Closing your existing escrow and buying your new home can happen at the same time. But more than likely it will not. There is a gap in time periods. Anticipate this event and make arrangements. You may have to arrange a short-term rental or stay with family. Or belonging put in storage for a brief period of time.
13. Closing Date
This is the sellers and buyers big day. Escrow will notify all parties of closing date and time. Sellers proceeds are forward to the seller via escrow. Generally, sellers funds are wired to the seller's designated bank account. Important that seller leaves vacant home in top condition. Keys, remote controls, codes, manuals, invoices and etc will be given to buyer on the closing date. Generally, these items are given to the buyer by the real estate agent.
14. Seller(s) and Realtor On The Same Team
Cooperation and communication is the name of the game– Realtor and seller(s) on the same team. Seller has a realistic goal when selling home. Realtor is hired to accomplish the seller's goal. Ending with a favorable outcome for the home seller. Like any winning team Seller(s) and Realtor have to work together. Home Sellers Guide Ultimate Tips Find Right Buyer. Home sellers want the ultimate buyers. Partner with an agent with the same goals.
Conclusion
Home Sellers Guide Checklist Find Perfect Buyer. Home sellers want the highest profit in the shortest period of time. Gone are the days when you could just put a For Sale sign in the yard. Home buyers now search for homes from their smartphones. The MLS provides photos, maps, and all listing in that area. Home seller's guide first gets in contact a local professional real estate agent. The agent will give a realistic home value based on real estate statistics. Never overprice your home. Next, your home has to prepare for the sale. Home preparation is staging. You can DIY or hire a professional stager. There are 3 C's for staging clean, clutter-free & color. After the home is staged you are ready for the competition. Professional interior and exterior photos and floor-plan are taken. These submitted to MLS with listing information. Scrutinize all buyer's offers. All offers have to be submitted with mortgage pre-approval and source of funds. Once offer accepted seller's agent opens escrow. Above is a detailed home selling process. From pre-listing to close of escrow. Home Sellers Guide Ultimate Tips Find Right Buyer. If you should have any questions please do not hesitate to call me. Gail Mercedes Cole (310) 853-9933