Homeowners, are you considering refinancing your home? There are reasons to refinance and reasons not to refinance. Homeowners, Should You Refinance?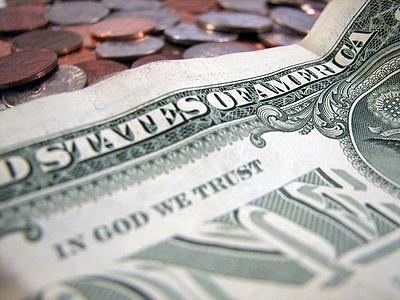 Homeowners Should You Refinance Your Home?
There are several reasons to refinance
reduce monthly mortgage payments
reduce mortgage interest rate
consolidating a first and second mortgage
converting from adjustable to a fixed mortgage rate
consolidate debts
home remodeling or repair
pull-out cash
do not want to sell my home
Homeowners considering refinancing is a decision only the homeowners can make. June 2015 the interest rates were around 04%. Mortgage rates are low. There are things to consider before refinancing.
Consult With Tax Advisor Before Refinancing
The 2017 Tax Bill has restricted tax advantages when refinancing your home. Consult with your tax advisor before refinancing. Become aware of the Federal tax consequences.
Reasons to Refinance Your Home:
Existing loan's interest rate higher than current mortgage rates.
Convert from an adjustable rate to fixed rate mortgage.
Consolidate mortgages (example consolidating first and second liens)
Convert from a 30-year loan to a 15-year loan.
Refinancing with lower mortgage interest rate should reflect substantially lower monthly payments
To consolidate debts.
Make necessary deferred maintenance on the property.
Home improvements that will increase the value of the home.
To get rid of Private Mortgage Insurance (PMI).
Convert some of the home equity into cash.
Reasons Not To Refinance
Existing loan 10 years or less remaining years and new loan 15-30 years. Does it make sense to refinance?
Cost of the refinance? What are to total fees for the new loan (points, appraisal, closing costs, etc)?
Considering lenders fees (closing costs) is the rate of returns after refinancing beneficial?
Compare your existing interest rate to current market rates?
If you are considering selling your home in next few years does it make sense to refinance NOW?
Is the value of your property increasing or decreasing? Is the equity in your home enough for a refinance?
Rules for refinancing if the rate falls more than 2 points below your existing mortgage rate. The closing cost for the refinance (loan origination fee, escrow fees, title fees, etc.) is recuperated. For anything less than 2 percent the savings on your monthly mortgage payments may not be enough to for a refinance. For example estimates, the difference in payments for a $400,000 mortgage at 8.5% ($3.075.00) per month.Compare at 4% is estimated $1,909.00 per month. Estimated savings $13,992.00 per year.
Things to keep in mind
Should You Refinance Your Home? Refinancing usually lengthens the years on your mortgage. If you have 7 years remaining on current mortgage and you refinance with a 30-year loan you will be making payments on the property additional 23 years. In Los Angeles, most homeowners do not own a property for 23 years and the savings should be substantial enough to consider a refinance. Using the same scenario if remaining years on loan is 7 years and you plan to sale home in 5 years. Does it make sense to sell? Conversely, you have a first and second trust deeds with high-interest rates. It may make sense to consolidate both loans into a first trust deed at an average of 4.5%.
Shop for the best rate and terms. Check with different direct lenders for best interest rates, points origination fees, appraisal costs, processing fees and etc. Above are a few things homeowners should consider when refinancing. Get out your calculator the costs compare current mortgage expenses compared to refinance costs. Consult with your financial adviser or real estate attorney before refinancing.
Buying or Selling Call
Gail Mercedes Cole
Your Westside Homes
310.853.9933
Information deemed reliable but not guaranteed. BRE #00788828. I am a Realtor, not a lender. Consult with a real estate financial advisor or attorney before refinancing.