LeBron James is now a Laker — take a tour of the $23 million mansion he bought in Los Angeles
Before James decided to sign with the Lakers, he purchased a home in Los Angeles for $23 million.
The mansion is his second in Los Angeles and his third house overall.
LeBron and his family of five can live in great comfort and style in the luxurious, newly-built palace.
---
The king of the NBA is now a member of the Los Angeles Lakers, but he won't have to look for a new house.
The star athlete spent $23 million on a brand new home in the swanky Brentwood neighborhood. The home is actually King James' second in LA, in addition to his house in Akron, Ohio. Read More....
Article to Share: Provided Business Insider
LeBron James Contract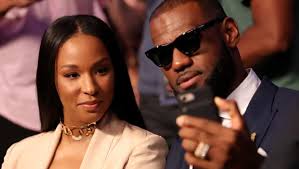 LeBron James Contract:
4 Seasons = $154,000,000
1 Season = $38,500,000
1 Game = $469,512
1 Quarter = $117,378
1 Minute = $9,781
1 Second = $163