Home buyers looking to purchase a condominium in Marina Del Rey? Review high rise, mid rise, and low-rise complexes. Marina Del Rey West Los Angeles seaside city. Marina Del Rey is condominium dense. Know the difference between a high, mid and low-rise condominium complex. High rises tend to be luxury full-service complexes. Offering city, marina, ocean and or mountain views. The majority of condominiums in Marina Del Rey will be mid or low-rise complexes. Marina Del Rey High Mid Low Rise Condominiums are waterside.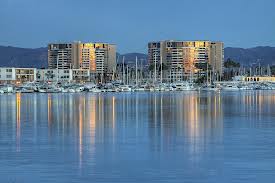 High rise complexes generally offer city, ocean, mountain view. Typically luxury condominium buildings. With a full host of amenities like concierge, valet, doormen, pools and more. HOA fees tend to be higher in high-rise condominiums.Marina Del Rey has four high-rise buildings. Marina City Club, Azzurra, Cove and Regatta Seaside Condominiums. Full-service marina side condominiums. All offer city, mountain, marina and or ocean views.
Mid-rise condominium building can have similar advantages of high-rises. But tends not to include luxury amenities like concierge or valet. HOA fees in mid-rise building tend to be less than high-rise fees. Mid-rise buildings are from 4 to 6 stories high. Some mid-rise complexes have more outdoor space than high-rise buildings. Marina Del Rey CA and Playa Vista Silicon Beach offer luxury mid-rise condominiums.
Low rise developments have more a townhouse feel. There is more outdoor space. Depending on age and number of units the HOA fees are less than mid and high-rise buildings. Marina Del Rey & Playa Vista offers low-rise & townhouse style condominiums.
Marina Del Rey High Mid Low Rise Condominiums