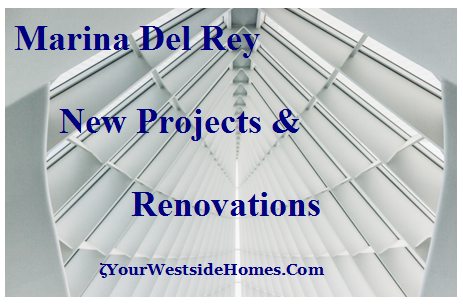 Marina Del Rey New Projects and Renovations. Marina Del Rey, CA West Los Angeles beach city. In 2012 to present building projects and renovations in high gear in Marina Del Rey. Investors are investing in this well established prosperous Oceanside city. New and renovated apartment buildings, Marina Marketplace, Fisherman's. Reflects city's dedication to affluent seaside lifestyle. Residential and commercial properties continually up to date with current styles, lifestyles, and trends. Marina Del Rey has entered the 21st century with a bang!
Marina del Rey New Projects and Renovations
Del Rey $100 Million Dollar Project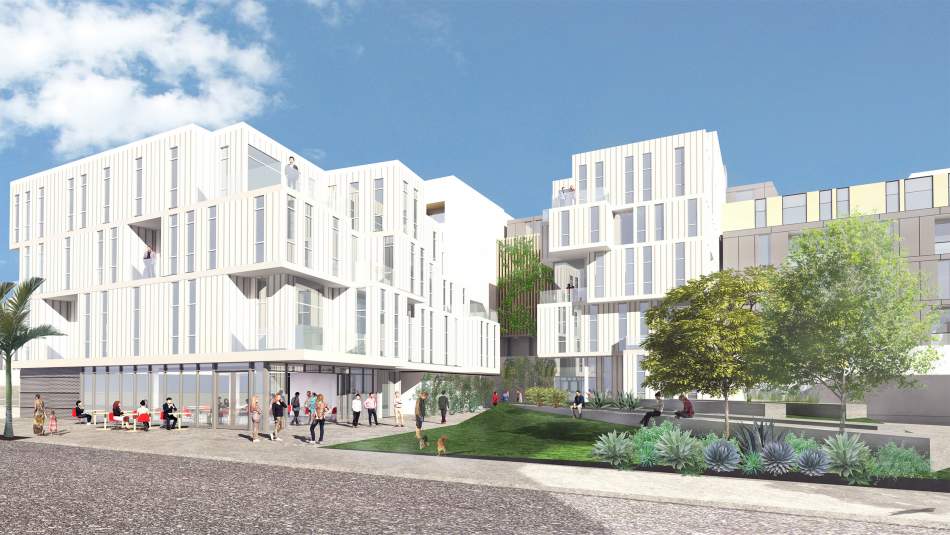 The project, spanning a 2.3-acre site at 4040 Del Rey Avenue, will feature a T-shaped building featuring 230 studio, one-, two- and three-bedroom apartments, in addition to 25,000 square feet of offices and 15,000 square feet of amenities. Proposed open space features include a publicly-accessible pocket park, as well as internal courtyards and a rooftop deck.
Due to the large and unusual dimensions of the property, RCH Studios and PK Architecture split G8 into a series of smaller blocks with "individual but complimentary architectural characters. Frontages along Beach, Glencoe and Del Rey Avenues each have distinct appearances, while the pocket park reduces the project's scale as it approaches nearby single-family homes. Completion of G8 is anticipated in 2019. Provided UrbanizeLA Neighborhood
AMLI Residential
L.A. real estate developer AMLI Residential has broken ground on a new multi-family complex along the Marina Del Rey waterfront. The $165 million development, dubbed AMLI MDR, At the intersection of Via Marina and Panay Way. Mixed unit 585 residential units and a small retail component. Future residents communal amenities, including outdoor swimming pools, fireplaces and BBQ pits. Marina Del Rey New Projects and Renovations. Read More Provided Urbanized L.A. Neighborhood
4040 S. Del Rey Ave
Mixes use construction at 4040 S. Del Rey. Two options for construction. 1.Multiple level structure will contain 250 residential units, 1,700 square feet office space and 300 square feet of retail space.Second option: two buildings consisting of condominiums, office space, and retail. READ MORE
Paseo Marina Development
Paseo Marina Development: redevelopment of Marina Marketplace Shopping Center. Spanning seven acres. Corner Maxella and Glencoe Ave. Proposed 658 apartments, above 27,300 square feet of ground commercial space. The seven-story structure designed by TCA Architects. Completion estimated 2023. READ MORE
Neptune Marina Apartments
New 526 unit apartment complex. Developed by Legacy Partner Residential and Greystar. READ MORE
X67 Lofts
4140 Glencoe Ave
Marina Del Rey, CA
New Condominium development. The builder is ETCO Homes. 67 units living space from 1,050 to 1,851 square feet. Price ranges $749,000.00 to over $1,534,900.00.Opened in 2017. Marina Del Rey New Projects and Renovations.
Waterside Trader Joe's
Marina Del Rey New Projects and Renovations Trader Joe's with a seaside dining patio, boats and water taxi stop parking. Pier 44 will set aside another 8,000 square feet for waterfront restaurants and pedestrian promenade. Additional waterfront that's 28 feet wide. A new location for boating supplies retailer West Marina and a new home for the South Corinthian Yacht Club are also in the mix, with space for 462 cars and 100 bicycles to park. Read more Waterside Trader Joe's Clear Another Hurdle
Marina Del Rey Lagoon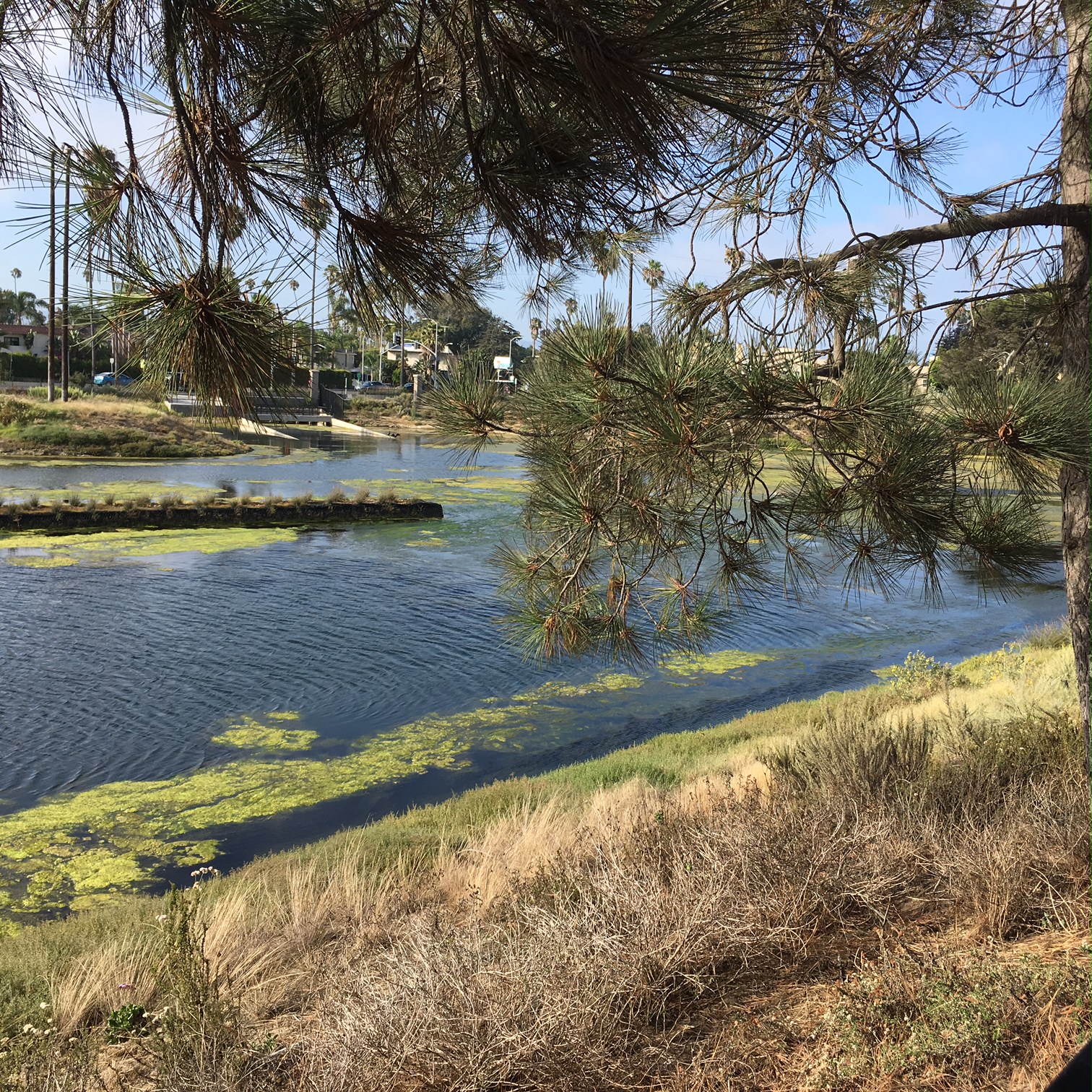 Ongoing work includes the removal of sediment from the basin, the installation of a new circulation berm and the addition of native landscaping. These improvements will enhance flood safety, reduce stormwater pollution and improve the facility's ecosystem.
A walking path is also being added around the perimeter of the man-made lagoon, complete with new landscaping, informational signage, observation areas, fencing, and lighting. Read more Provided Urbanize L.A. Neighborhood
Stella
Maxella and Lincoln Blvd
Marina del Rey, CA 90292
Chic-modern mid-rises mixed use consisting housing project of 244 luxury apartments, retail space and two levels of parking. Complying with the city of Los Angeles 24 of the luxury apartments will be below market rates. Space is approximately 9,000 square feet. Stella is an eco-friendly first for Marina del Rey. Complying with Los Angeles' green building ordinance. LEED certified incorporation of sustainable materials, energy-efficient construction (materials) and healthier finishes. Eco-friendly mixed-used projects appear to be the way of the future. Less traffic is generated, nominal carbon emissions and less impact on the community. Stella opened 2013.
Hilton Garden Inn Marina Del Rey (open 2013)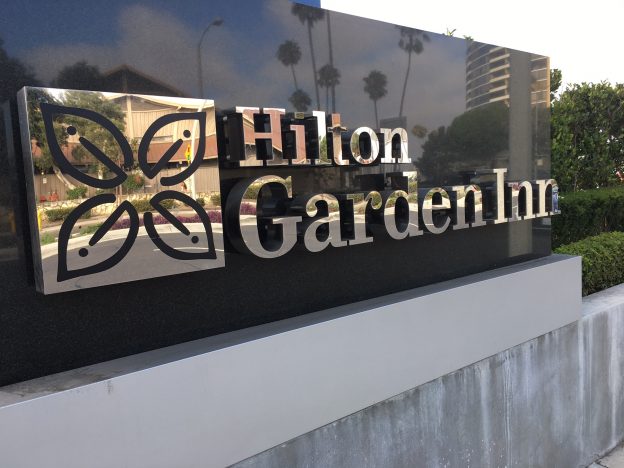 4200 Admiralty Way, Marina Del Rey, CA 90292
Marina City Club
Marina del Rey, CA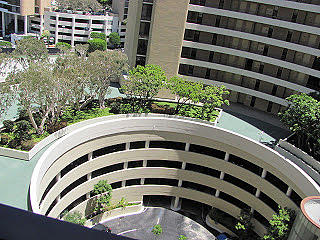 Renovation of, "Marina Walk", a fire access lane and new signage on southerly boundary of Parcel 125i. Marina Del Rey New Projects and Renovations
Burton Chace Park
Transient Dock Replacement Project
Demolition of existing dock system and replace with 44 new transient boat slips. dock system. Repair and replace upgraded landside utilities for the new dock system. Marina del Rey Growth Plan – L.A. Business Journal
AMC Theatre
13455 Maxella Ave
Marina del Rey, CA
Opened Winter 2012 adults only Marina 6 AMC Dine-In-Theatre. Moviegoers can enjoy gourmet burgers, another fare, beer, wine and other drinks. This is the first Southern California dine-in-movie theatre dine while dining.
Marina Marketplace
13450 Maxella Ave
Marina del Rey, CA
Multi-million dollar renovation Marina Marketplace spot for dining, shopping, entertainment, and exercise. Marina Marketplace directly across the street from new eco-friendly Stella luxury apartments. Valet Parking is available at Marina Marketplace
Thursday 11am-11pm, Friday & Saturday 11am-12am, Sunday 12pm-10pm. The Valet is located on the ground level in the center of the parking structure behind Yard House. The cost is $7 per vehicle.
Equinox Fitness Center
AMC Dine-In-Theatres
Gelson's Market
Yard House Restaurant has Happy Hour.
Pier 1 Imports
Le Pain Quotidian
Tender Greens
Yogurtland (opened)
Ruth Chris Steakhouse
Information Marina Marketplace
Fisherman's Village Up for Overhaul ( Plans 2013)
In partnership with County Supervisor Don Knabe (Fourth District), the Los Angeles County Departments of Public Works and Beaches & Harbors are undertaking a comprehensive program of much needed public infrastructure improvements in Marina del Rey. The $54 million program is designed to meet the long-term future needs of this world-renowned Los Angeles County destination with enhanced traffic flow and capacity, improved water and sewer systems, and the development of exciting new recreational opportunities. Read more Provided: Department of Public Works Marina Del Rey
Shores
4201 Via Marina
Marina del Rey, CA
Twelve building apartment complex has been in the works since 2001. Located on 8-acre site will consist of 544 units. The units will be one and two bedrooms. Apartment living space will range from 650 to 1,245 square feet. A two-acre park will lie in the center of the 12 five-story apartment building. Outdoor amenities are BBQ, pool, and spa. There will be two levels of parking. Scheduled for completion Spring 2013. Marina del Rey Patch
Archstone Breakwater at Marina del Rey
Marina del Rey, CA
Renovation of structure and renovate 224 apartment units
Tahiti Marina Apartments
Marina del Rey, CA
Renovate building and refurbish 149 apartment units. The renovation includes relocation land side boating facilities and elevates public Promenade.
Marina Del Rey New Projects and Renovations. Marina del Rey CA is keeping pace with the 21st Century. New construction of the luxury apartment buildings Stella, the Shore, AMLI Residential and more. Art district X67 condominiums. The Marina City Club renovation of functional, structures and foundations. Archstone Breakwater and Tahiti apartment buildings under structural and unit renovation including promenade. Burton Chace Park dock renovation is enforcing current building standards. Renovation of Marina Marketplace complete offering exercise facility, shops, indoor and outdoor restaurants, dine-in movie theater and entertainment. Planning corner Maxella and Glencoe seven acre mixed use. Estimated completion 2023. Plans have been presented to the county for Fisherman's Village renovation. Trader Joe's coming to Marina Del Rey. Seaside beach city centrally located adjacent to Playa Vista and Venice, CA. Close to Los Angeles International Airport. About 30 minutes from Downtown Los Angeles. Upscale beach living with innovative residential and commercial construction. Real estate that blends well with the city's seaside leisurely upscale lifestyle. New construction and renovation keeping Marina Del Rey pace with 21st century.
Marina Del Rey New Projects and Renovations