Avalon Playa Vista
13075 Pacific Promenade, L.A., CA 90094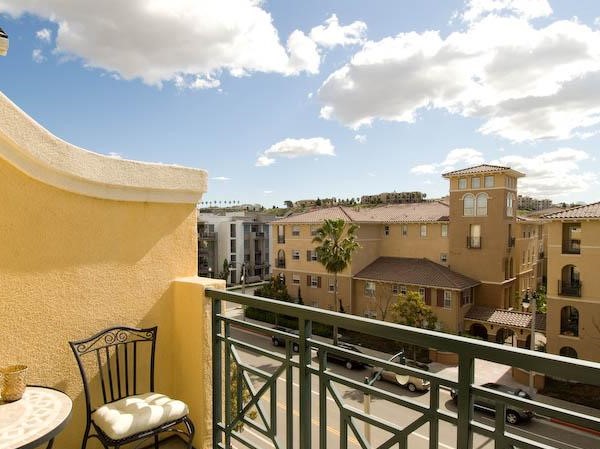 Avalon Playa Vista architectural design neoclassical European design. Four level building condominiums and townhouses. Floor plans one bedroom, two bedrooms, two bedrooms with den. There are single and two level plans. Built in 2003 there are 64 units. Views of Concert Park, the Bluff and city lights.
Bridgeway Mills Playa Vista
5300, 5350 and 5400 Playa Vista Dr, Playa Vista, CA 90094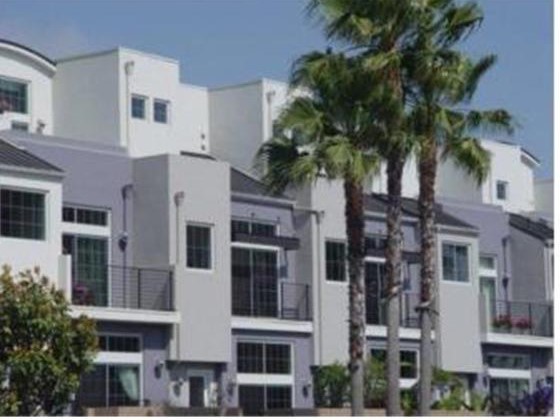 Bridgeway Mills Playa Vista townhouses featuring private entry and private attached garages. Architectural design inspired by loft districts of SoHo and San Francisco, CA. Contemporary geometry designed open floor plans with soaring 21-foot ceiling, clerestory windows, hardwood floors, metal columns, columns, balconies and private patios. Kitchens with granite countertops and stainless steel appliances. Phase I Playa Vista/Silicon Beach Real Estate.
Developed by West Millennium Homes.
Features:
Size 1,479 – 2,450 sq. ft.
Bedrooms 1 – 2
Bathrooms 2 -4
Garage 3 Car
Year Built 2005 – 2006
Amenities Clubhouse, Concierge, Exercise Room, Pool, Security, Tennis Court
Number of Units 80
Capri Court Playa Vista
Homes located on Kiyot Way and Villosa Place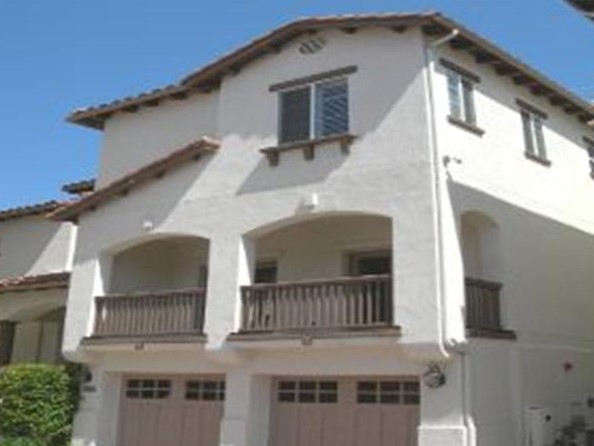 Capri Court Playa Vista are single family homes. Built by renowned award winning developer, Harlen Lee. Mediterranean Spanish stucco style homes. Features: master bedroom and bathroom, home offices, terraces, media rooms, second bedrooms, yards are on side or rear. Two car attached garages with direct access to home. Multi-level two to three bedrooms. 2,100 to 3,000 square footage. Near Playa Vista Centerpoint Club ( gym, pool, spa, screening room and conference room). Playa Vista planned unit development is a mixed-use 21st century concept. Mixed-use combining residential and commercial in the development. Near Playa Vista phase one Coffee Bean, Picnic Restaurant, bank, Pinkberry, Yummy, Yoga and Pilates Studio, Sports and Dog Park & More. There are three floor plans at Capri Court Playa Vista.
Catalina Playa Vista
12963 Runway Road, L.A., CA 90094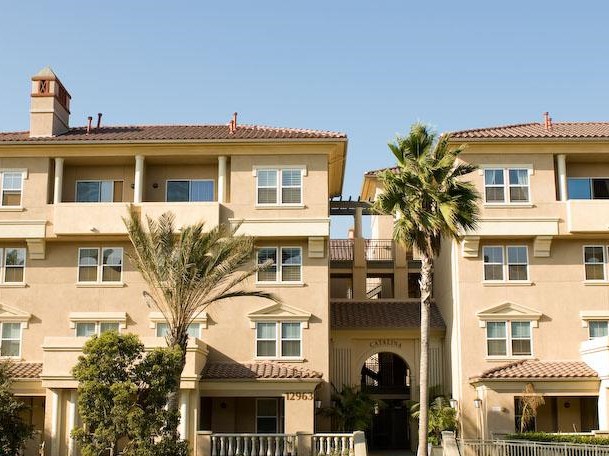 Catalina Playa Vista one to two bedroom condominiums. Some two bedrooms have dens. Some ground floor units have direct access from the street. European style condominiums sister building is the Avalon. Square footage varies from 900-1,200 square feet. Building has an interior landscaped courtyard.
Chatelaine Playa Vista
5721 Crescent Park West, L.A., CA 90094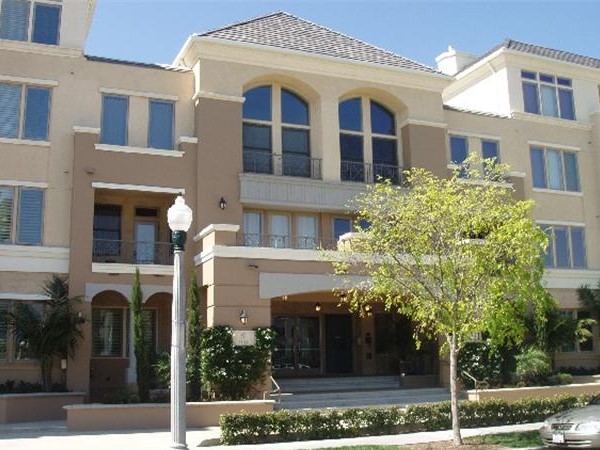 Chatelaine Playa Vista is a premier condominium complex. Built in 2005 four-story complex with 45 units. Luxury living lifestyle exterior courtyard with lush landscaping and resort-like pool.Three-bedrooms and 2 bathrooms ranging from 1,800 to 2,800 square feet. One plan two stories and remaining single level. Units offer views of Ballona Wetlands or park. Amenities include concierge, business center clubroom outdoor fireplace and pool. There is a park next to the complex.
Cielo Playa Vista
Playa Vista, L.A., CA 90094
Cielo Playa Vista single family detached homes. Features three to four bedrooms and three to four and one-half bathrooms. There are two to three attached garages with direct access. Spacious living space home from 3,202 to 3,899 square feet. Cielo homes located in phase one of Playa Vista. Offers Bluff Creek or Icon Park views from some homes. Built by Lennar Homes. Phase I section of Playa Vista, L.A., CA 90094. Adjacent to Marina Del Rey, CA and Westchester L.A., CA. Near beach, shopping centers, freeway and Los Angeles International Airport. 21st mixed-use Planned Unit Development. Eco-friendly construction LEEDS certified.
Concerto Lofts Playa Vista
13045 Pacific Promenade, L.A., CA 90094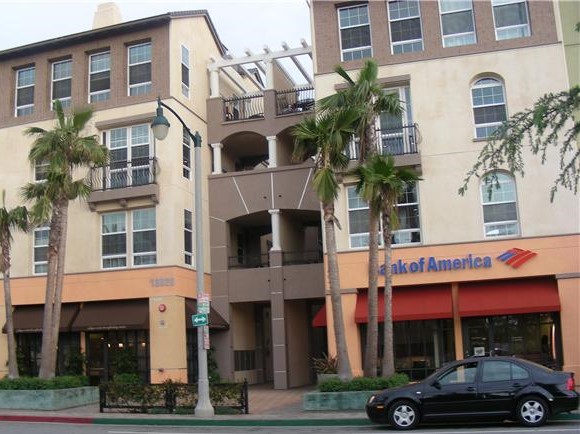 Concerto Lofts Playa Vista lofts with open sun-drenched floor plans. High ceiling and floor to ceiling windows. Phase One of Playa Vista next to Concert Park. Adjacent to retail shops. Interior units facing courtyards under controlled Price Units. One to two bedroom units. Square footage from 1,200 to 1,700 square feet. Four story building with subterranean parking. The building has 89 units.
Coronado Playa Vista
7100 Playa Vista, L.A., CA 90094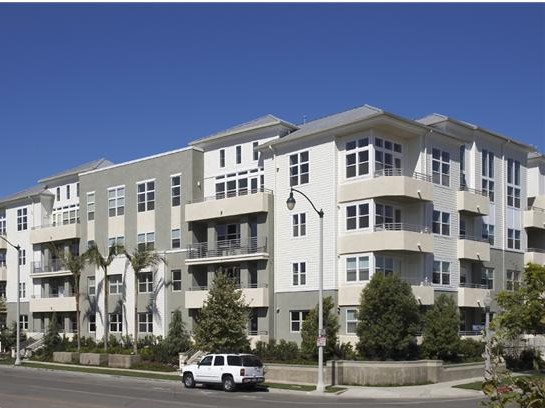 Coronado Playa Vista Offers five floor plans. These condominiums range from 1,100 to 2,450 square feet. CABLE, INTERNET, COMMUNITY LANDSCAPING AND MORE. CORONADO HOA INCLUDES WATER, TRASH, SEWER, BUILDING MAINTENANCE AND LANDSCAPING, TENNIS COURTS, CLUBHOUSE, GYM AND SO MUCH MORE! INCREDIBLE PLAYA VISTA LOCATION IS SECONDS TO EVERYTHING! WORLD CLASS SHOPPING, RESTAURANTS and ENTERTAINMENT! MUST SEE! STANDARD SALE! DO NOT MISS! PLAYA VISTA LIVING AT ITS BEST!
Crescent Walk Playa Vista
13200 Pacific Promenade, L.A., CA 90094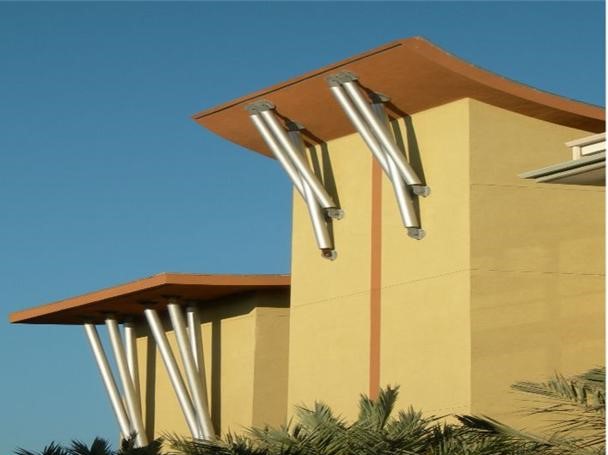 Crescent Walk Playa Vista offers single level and multi-level townhouse style condominiums. One and two bedrooms from 623 to 1,400 square feet. Each unit has a private balcony. The building has lobby area and beautiful courtyard. Built in 2003. Some street-level units have direct access to the street and two car garages. Across the street from The CenterPointe Club and walking distance to Crescent Park, business district, library and elementary school.
Dorian Playa Vista has nine floor plans. Eight of the plans are single level and one townhouse style. Sizes vary from 1,636 to 2,865 square feet. 45 condominium homes surround grand fountain and lush courtyard. Building amenities include two-story entry, lobby, clubroom, full-service gym, room with pool table and service kitchen. Dorian Playa Vista is luxury urban resort living. Near CenterPointe, Concert Park, bank, elementary school, Playa Vista Library, restaurant and more.
Icon Playa Vista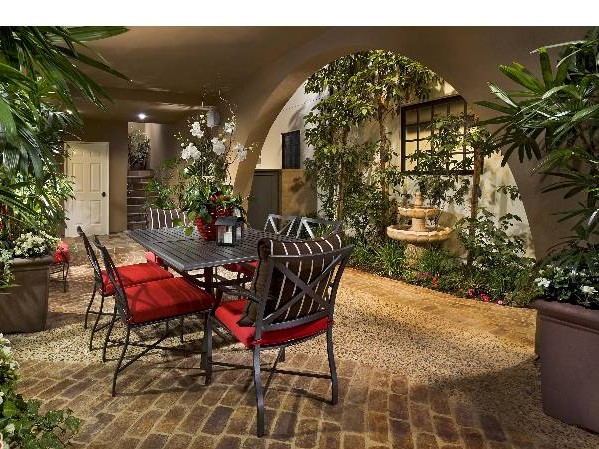 Icon Playa Vista single family free standing detached homes. The ultimate collection of 62 luxury homes. Architectural styles vary from Spanish Stucco to Transitional. There are four floor plans. Living space varies from 3,200 to 3,800 square feet. Luxury practical lifestyle with two to five bedrooms. Attached garages with direct access from two to four cars.
Concepts of formal and informal living areas. Master bedroom and bathroom. From family area kitchens, Additional rooms convenient for home offices, guest suites, media or pool rooms. Amenities include Icon Park, clubhouse, gym, pool, spa and tennis court. Ideally located adjacent to Marina Del Rey CA, Loyola Marymount University, Los Angeles International Airport, restaurants, freeway and upscale shopping centers.
Matisse Playa Vista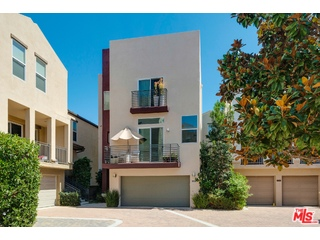 Matisse Playa Vista free standing detached luxury single family homes. The community of 32 contemporary homes developer Lee Homes. There are three floor plans available 2,000 to 2,700 square feet. Master bedrooms and bathrooms, designer kitchens. Optional, media rooms, gym and home office. Flooring offered carpet, hardwood, travertine or tile.
Home can offer views of bluffs or tree-lined streets. Amenities pool, spa, tennis and parks. Adjacent to Marina Del Rey, CA and Westchester L.A. Near Los Angeles International Airport, upscale shopping and restaurants.
Metro Playa Vista
5625 Crescent Park West, L.A., CA 90094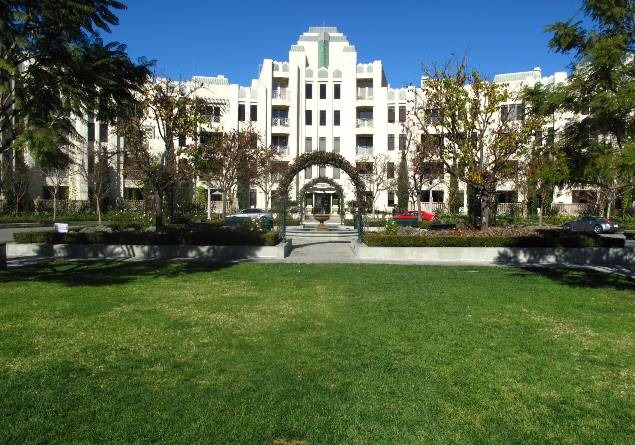 Metro Playa Vista design Art Deco-Style architecture. Styled from grand Southern California of the 1930s to 1940s. Reminiscence of Hollywood's Golden Age with striking design. Five stories art décor tower. Single and multi-level condominium homes two-three bedrooms, two- three bathrooms some offer downstairs dens. Location cul-de-sac directly across from Crescent Park. Units can offer views of Crescent Park and city lights.
Built in 2003 with 122 units. Amenities include clubhouse, pool, spa, elevators, gym and security. Adjacent to Marina Del Rey CA and Westchester L.A. Near Los Angeles International Airport, upscale shopping centers, restaurants, new elementary school and library, freeway and beach.