Pros and cons of home ownership vs renting a home. The American Dream is owning a home. There are pros and cons of owning or renting a home. Balancing the pros and cons of both there is a general rule of thumb. The rule is that home ownership is most beneficial. Homeowners have tax benefits, build wealth via equity, can eliminate capital gains and have occupancy stability. Renters have no tax benefits, there is no equity building in renting and cannot determine long-term occupancy. Pros Cons Home Ownership vs Renting Home.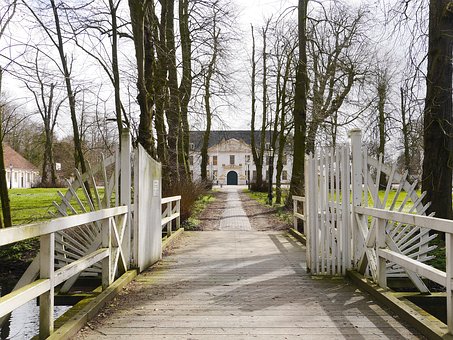 Pros Cons Home Ownership vs Renting Home
Purchasing a Home:
To purchase home buyers must have a down payment. Conventional loans require 10% to 20% down. With 10% down payment, the loan maximum is $726,525.00. Therefore, sales price maximum is $807,250.00. Down payment, less than 20% require private mortgage insurance. Loan amount exceeding will require 20% down payment. FHA requires only 3.5% but loan amounts are limited. Homeowners must consider principal, interest, property taxes and home insurance. Calculate Monthly Payments
Note: Condominiums, townhouses, and lofts are PUD's. There is an additional homeowner association monthly fee.
Loan Payments. Mortgage monthly principal and interest payments. These payments due for the life of the loan. Life of loan can be from 15 or 30 years. Fixed rate or adjustable mortgages are available. Fixed rate payment remain constant for the life of the loan. Adjustable-rate mortgage interest rate tied to an index. Monthly payments can vary based on index changes.
Los Angeles property tax rate is 1.25% of property sales price. Taxes are due twice per year (Dec 10 and April 10) – the fiscal tax year runs from July 1 – June 30.
Homeowners Insurance. It is mandatory to have homeowner's insurance in California. The insurance covers potential catastrophic & events. The average homeowner's insurance varies based on the home's appraised value. Earthquake is an additional policy. Not included in standard homeowner's insurance. Check with your insurance company for quotes.
Private Mortgage Insurance. If your down payment is less than 20% you will be required to pay private mortgage insurance (PMI). Insurance protects the lender from financial loss if the home is foreclosed or sold at discount to the existing mortgage amount. Generally, lenders allow PMI cancellation once homes value reaches 80%.
Condominiums, Townhouses, Lofts (planned unit development) are subject to homeowners association monthly dues.
Utilities. Homeowners are responsible for paying utilities, local services, cable, trash, the internet and etc.
Maintenance. Homeowners are responsible for maintaining their home. This includes the interior and exterior. You're responsible for all home maintenance and upkeep costs. Examples, appliances, roof, windows, flooring, painting, etc. Responsible for gardening expenses. A good rule is to expect 1% of home value per year for maintenance.
Marina Del Rey Renter Buying Home Rents Going Thru Roof? Rents increase annually. Home purchase with fixed mortgage rate determines housing payments for the next 15 to 30 years.
Estimated Cost of Home Ownership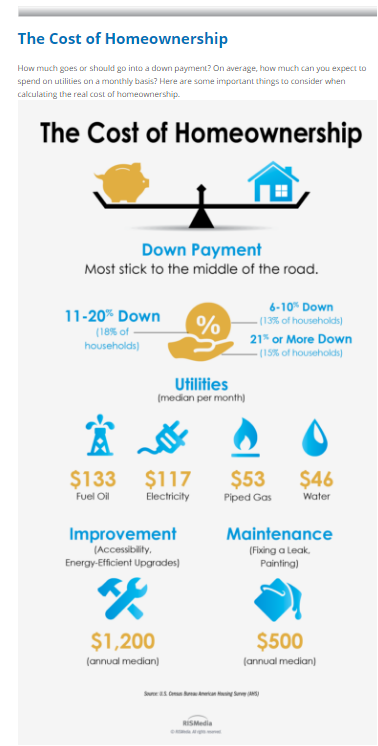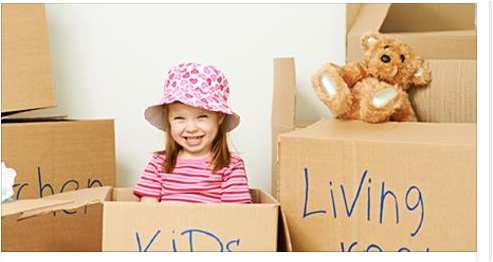 Owning a home is a 15 or 30-year mortgage commitment. Homeownership requires maintaining your home. Some weekends maybe devoted to gardening, cleaning the driveway and garage. Taking care of your most valuable asset take elbow grease. Home ownership is financially and emotionally gratifying.
Renting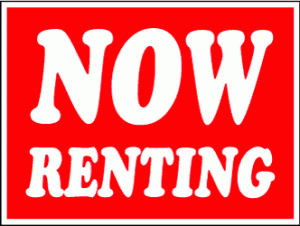 Monthly Rent: Renting there is only one amount paid monthly. Los Angeles is under rent control. In 2019 the maximum amount of the annual increase was 03%. Rental units built after 1979 are not under rent control. Pros Cons Home Ownership vs Renting Home.
Move in Costs: Rental moving in costs one month rent and a security deposit. Generally, the security deposit is equal to first month's rent.
Pet Security Deposit: Security deposit for pet. Pet security deposit may or may not be refundable.
Renter's Insurance: Optional insurance renter protected against losses due to theft, fire or other perils.
Maintenance: Landlord required to repair/replace the infrastructure of the property being rented. Examples, lighting, heat, plumbing, appliances and etc.
Utilities: Depending on the written rental agreement. Landlord or renter will be responsible for all utilities, cable, and internet. In most cases, the renter is responsible for all utilities.
Advantages of Buying A Home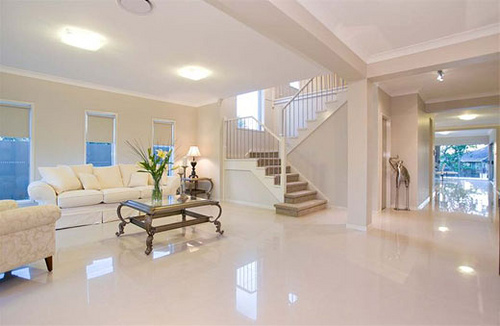 1. Building Equity Over Time
Purchasing a home a long-term investment. Generally 7 to 10 years. Homeowners build equity over time. Each monthly payment goes toward interest and principle. Every dollar going toward principal reduction increasing equity.
Home improvement can increase home values. Always replace leaky roofs. Maintain and or replace plumbing and electrical. If a home in standard condition over time consider updating kitchens and baths. A well-kept home and updates always increase home value. As a homeowner, you are building equity. Paying rent each dollar goes to the homeowner. Homeowners reap benefits of equity build-up not the renter. Pros Cons Home Ownership vs Renting Home.
2. Tax Benefits
Federal Tax Deductions. Homeowners Itemize property taxes and interest are federal income tax write-offs. These write-offs reduce the homeowner's tax bracket. These write-offs are benefits in reducing the homeowner's tax bracket. Federal tax write-offs property taxes and interest. These tax benefits aren't available to renters.
2017 Federal Tax Bill (goes into effect 01/01/2018)
Mortgage Interest Deduction has been lowered.

Previously the mortgage interest deduction maximum was $1,000,000.00. In the new tax bill, the cap has been reduced to $750,000.00. The $750,000.00 cap applies to primary homes and second home. Existing loans as of December 15, 2017, will not be affected. As Home purchase must close by April 1, 2018.
Deductible home equity loan interest: Deductions for home equity indebtedness is repealed. Tax law through 2017 you could deduct interest on up to $100,00 of home equity debt.

SALT

In 2017 homeowners could deduct state, local property taxes, income, and sales taxes from their federal tax returns. There were no limits on deduction amounts. This is no longer allowed. Now the maximum tax deduction allowed is $10,000.00. This could have a tremendous effect on California homeowner's tax bill. Examples: sale price $1,000,000 property taxes $12,500.00 per year. Sales price $1,500,000.00 property tax $1,875,000.00. Previous tax code allowed the total amount of property taxes to be written-off. Currently, the new tax bill only allows $10,000.00 in total tax deduction allowed on local property taxes.

Disaster Deduction

Losses sustained due to earthquake, fire, storm or theft that were not covered by an insurance company were tax deductible. Losses had to exceed 10% of adjusted gross income. The new tax law makes claims only valid if disaster declared an official national disaster. Victims of California wildfire are potentially eligible while victims of a random house fire are disqualified.
3. The Potential for Rental Income
A new trend is homeowners renting their homes. Find this with long-term homeowners. They are finding that the rental income exceeds the current home expenses (PITI). Home can be turned into a source of income. Even if you don't initially think of your home as an investment property. Your home can become a source of income. As a landlord, you can reap the benefits of high rents. Homeowners owners are renting out part or all of their property. Homeowners must adhere to local laws Airbnb, VRBO,
5. More Creative Freedom
As a homeowner you are free. You own it make the improvements you want. Paint home's exterior any color, change the roof or re-landscape. Update kitchen and bathrooms. May want to just renovate the whole house. You own it! Home Owners Association (HOA) or community management restricts exterior changes to the complexes. HOAs allow you the freedom to modify the interior.
6. You Get a Capital Gains Exclusion
Capital gains benefits when you sell your home. If you own your primary residence for two or more years you qualify. As a single keep $250,000.00 as a married couple keeps $500,000.00 as a profit. You will not owe any capital gains taxes based on these limits. Home prices in most areas are worth more than you paid for them. But it takes time. Home purchased 2005 and before have seen the benefits of not paying capital gains when they sell their home.
Disadvantages of Buying A Home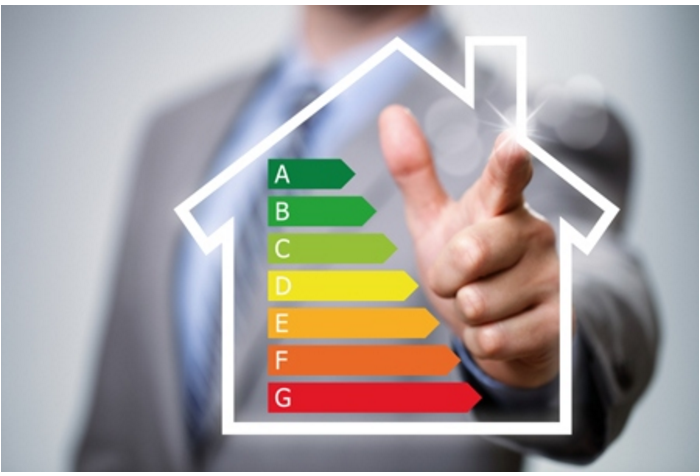 1. Potential for Financial Loss
In 2008 the United States saw the "Great Recession." Home values drop 20% to 40% depending on the area. In 2013 home values rebound. In 2017 values have regained 2007 values. In some areas, home values are at an all-time high. Home buyers realize home ownership is a long-term investment. If home values drop or flat-line it will decrease the appraised value of your home. Homeowners risk is a financial loss when they sell their home. Property can be an appreciating or depreciating asset.
2. Responsibility for Maintenance and Repairs
Uninsured maintenance is the responsibility of the homeowner. Homeowners can expect to pay about 01% annually for home maintenance. Maintenance of the home is owner-occupied is not a Federal Tax Write-off.
3. High Upfront Costs
Purchasing a home requires a down payment. FHA 3.5%, conventional 10% to 20% of sales price. Depending on the mortgage loan amount. By contrast, renters only pay the first month rent and security deposit.
Advantages of Renting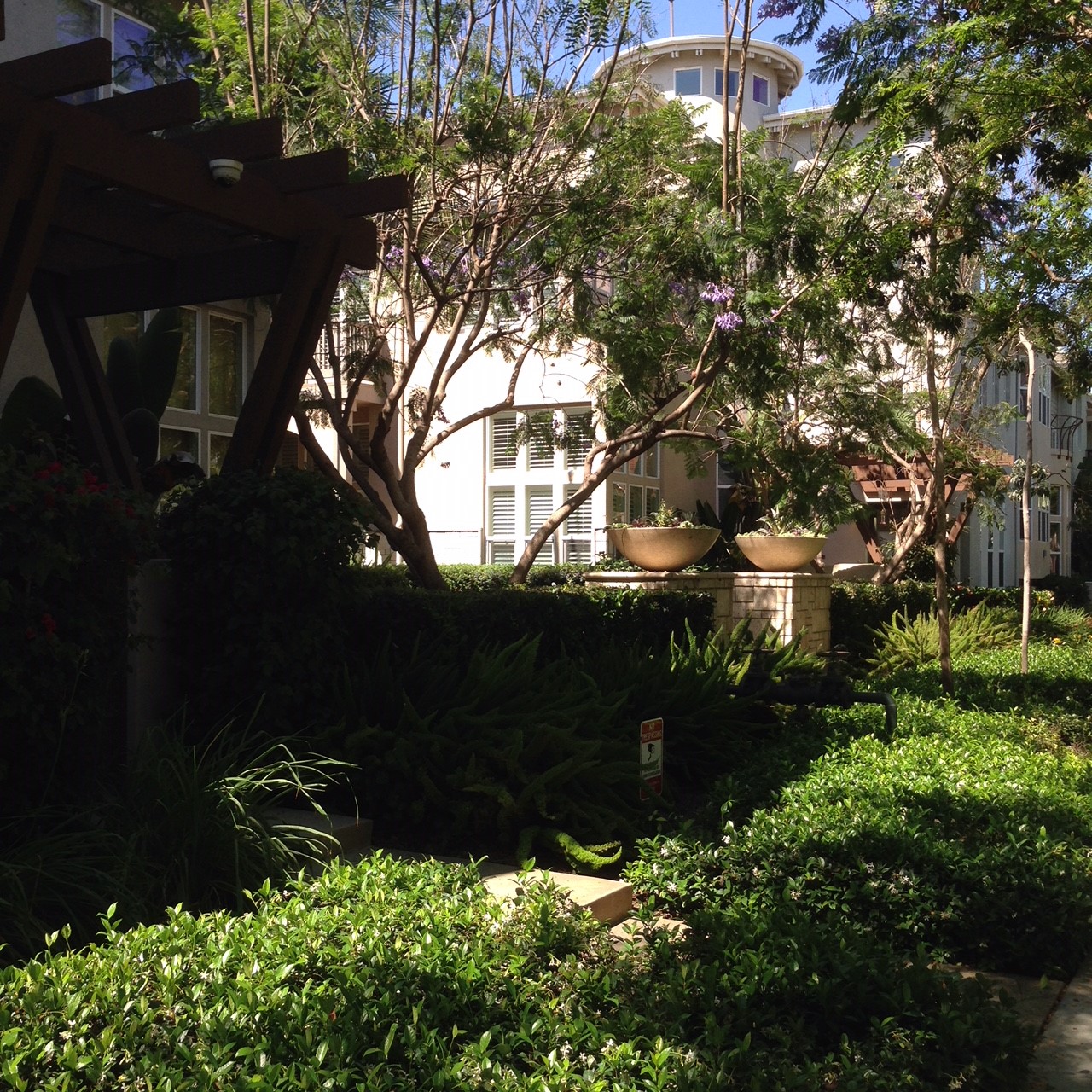 1. No Responsibility for Maintenance or Repairs
Renters are not responsible for the home's maintenance repair/replacement costs. If the water heater leaks, oven does not work it is the landlord's problem. Renters do not have to pay for the repairs the landlord does. What I have noticed as a real estate agent is that renters are lucky to have a responsible landlord. Many times some items are not repaired/replaced. If they are repaired/replaced it is not correct. It is what you can call bandage repairs.
2. Relocating Is Easier
When job relocating rent is easier. In most cases affordable. Conversely, selling a home will take time. If selling your home is time sensitive homeowner may be forced to take a lower price. Resulting in an investment loss.
3. Economic Conditions
Home values fluctuate in response to changing economic conditions. Home values can decline over time. If you're a renter, that's not your problem – it's your landlord's.
5. Short term rental for temporary job relocation.
5. Credit Requirements Generally Less Strict
Landlords require potential renters to provide a credit report. A credit report provides credit score and history. Landlord will consider a checkered credit history with a substantial security deposit. Conversely, mortgage lenders have must higher credit standards.
6. Some Utilities May Be Included
Some utilities may be included. Large complexes outside lighting, amenities, cable, and trash.
Disadvantages of Renting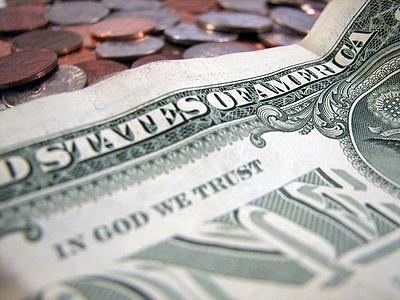 1. No Equity Building
As a renter, you are not building any equity. Buying a home is a long term investment. There are long-term financial benefits over time. Generally, from seven to ten years the homeowner sees a signification increase in their home values. Whether through home improvement or economic changes in the housing market. Equity is a wealth builder. Build A Plan Of Action
There is not tax benefits or equity build-up if you rent. If considering staying in an area for several years buying may be the best choice. There is a problem you cannot afford to purchase a home in the desired area? Consider purchasing a condominium. Generally, condominiums in the same area have a smaller price tag. Consider more affordable surrounding areas. As a first-time buyer, you may want a home. But you can only afford a condominium in another area. As a home buyer based on finances, most potential buyers have to be flexible.
2. No Federal Tax Benefits
Homeowners are able to deduct property taxes and mortgage interest on their federal tax returns. Therefore, reducing their tax bracket. Renters have NO tax deductions.
3. Rent Control – No Rent Control
Renters are aware of Los Angeles annual rent increases under rent control. Homes built before October 1978 are under Los Angeles rent control. Apartment built after 1979 not under rent control. Renters how much higher will your rent increase?
Conclusion
Pros Cons Home Ownership vs Renting Home. Buying a home is not for everyone. Where you live is a lifestyle. Property is an asset. Renters do not own their home, condominium or apartment unit. Every dollar you pay for rent goes to the landlord. There are tax deduction benefits in homeownership. There are no tax write-offs renting. Owning a home is an equity builder or wealth builder. Renters are not building any equity. The landlord is building equity. This applies to large complexes as well. The advantages of renting are the upfront costs. Renters only have to pay first months rent and a security deposit. FHA financing requires 3.5% down payment. Conventional financing requires 10% to 20 % down payment. Say you have the down payment but West Los Angeles and Beach Cities is not affordable. Strongly suggest considering surrounding affordable areas. Maybe able to get the area you want but purchase a condominium vs single-family home. In the same area condominiums generally, have a smaller price tag than a single family home. Owning a home is an "American Dream." You can calculate what makes the most financial sense for you and your family. Financial decision aside there are emotional decisions to be made. Keep an open mind. Only you and your family can make the ultimate decision to rent or buy a home.
Pros Cons Home Ownership vs Renting Home