Remembering American 1944 to 1959 Baby Boomer Generation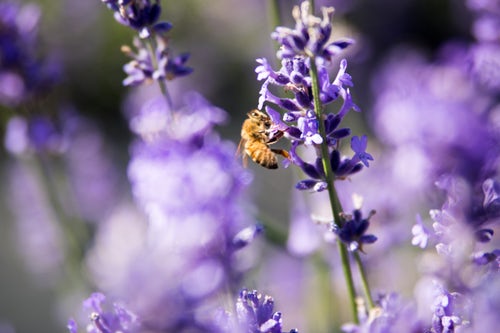 Remembering American 1944 to 1959 Baby Boomer Generation. Baby Boomers are born after World War II. Baby Boomer are considered the "Special Generation" to any generation before them. The path for the baby boomer fortunes was set by generations before them. One of the strongest most resolute generations were the parents of the baby boomer. This generation struggled through the Great Depression and fought won World War II. Imagine a generation that had a four-term President. During the war, while American men were fighting women were welcomed in the workforce. There was a true sense of appreciation for veterans. The unemployment rate in the 1950s was approximately 4.3%. Elected US Presidents had been veteran of WWII. This spanned from Eisenhower to George H. Bush. President Roosevelt had signed Social Security Act 1935. Introduced the GI bill (1944) which gave veterans the ability to seek higher education and to purchase homes. From 1945-1959 the American standard of living improved. American middle class grew.
The heirs to their parents hard earned good fortunes were their children, Baby Boomers. The Special Generation were considered the most well-fed, healthiest, most skilled and well educated. They were the wealthiest of any generation before them. Why not, the US was out of the depression won World War II. The Baby Boomer were raised during the time of American prosperity. Products were made in America. Americans purchased American. Because after the war there was no real competition Europe and Japan were destroyed.
Remembering American 1944 to 1959 Baby Boomer Generation. Guess when FDR was
nominated for his 4th term as President? Or when World War II ended? When were postal stamps granted for approval? Remember the Polaroid camera? What year was "Its' A Wonderful Life" released? Did you know the color television was released in 1954? Who wrote "The Old Man and the Sea? When and who wrote this classic? When did Elvis Presley release "Blue Suede Shoes" and "Hound Dog?" When did Alaska and Hawaii become the 49th and 50th states of the union? When did Elizabeth II become Queen of England? There is always conflict and peace. When were federal troops sent to Little Rock, Arkansas? When did Fidel Castro overthrow the Batista Government? When President Eisenhower gave us. interstate highways? All this and much more happen in American between 1944 to 1959. Remembering American 1944 to 1959 Baby Boomer Generation. Let us go down memory lane and review world events from 1944 to 1959.
Remembering America 1944 to 1959 Baby Boomer Generation
1944
Gandhi released from prison – May 5, 1944
FDR signed Servicemen's Adjustment Act the GI Bill – June 22, 1944
FDR nominated 4th term as President of USA July 20, 1944
Anne Frank's last diary entry and 3 days later she is arrested – August 1, 1944
United Negro College Fund Incorporates – August 24, 1944
George Bush, Senior ejected from burning airplane during WWII – September 2, 1944
FDR wins a 4th term as President of USA – November 7, 1944
1945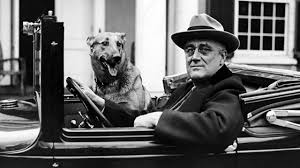 President Franklin D. Roosevelt
FDR, Churchill and Joseph Stalin arrive at Yalta near the end of WWII – February 4, 1945.
Tito forms a government in Yugoslavia – March 7, 1945
General Dwight Eisenhower declares Western Front previously held by Germans have broken – March 27, 1945.
"Glass Menagerie" by Tennessee Williams premieres in New York, NY – March 31, 1945
Franklin Delano Roosevelt 32nd President of USA dies – April 12, 1945
Harry Truman was sworn in as 33rd President of USA – April 12, 1945
Atom Bomb dropped on Hiroshima – August 6, 1945
Japan surrender V-J Day end of WWII – September 2, 1945
Meet The Press radio premiere – October 5, 1945.
Chiang Kai Shek vs. Mao Tse-Tung Chinese civil war begins – October 11, 1945.
Paul Robeson receives Spingarn Medal – October 18, 1945.
Jackie Robinson signs contract with Montreal Royal – October 23, 1945
Argentina's new dictator, Juan Peron – October 1945.
Cordell Hull establishing UN receives Nobel Peace Prize – November 12, 1945
1946
James Stewart- It's A Wonderful Life
"Show Boat" opens in NYC – January 5, l946
"Annie Get Your Gun" premiere in NYC – May 16, 1946
Abdullah ibn Hussein King of Jordan – May 25, 1946
Jordan independent from England – May 25, 1946
First President of Italy, Enrico de Nicola – June 28, 1946
Louis Reard debuts his bikini swimsuit design in Paris fashion show – July 5, 1946
President Harry Truman establishes Atomic Energy Commission – August 1, 1946
First Cannes Film Festival – September 1946 to Present
Pres. Harry Truman signs Civil Right #9808 by executive order – December 5, 1946
John D, Rockefeller, Jr gifts 6 Manhattan blocks to United Nations – December 12, 1946
"It's A Wonderful Life" (Frank Capra) premieres – December 1946
The University of Tennessee refuses to play the University of Duquesne because they have a Black player on their
team – December 23, 1946.
Flamingo Hotel in Las Vegas, Nevada – December 26, 1946.
President Harry Truman officially declares the end of WWII – December 31, 1946
1947
John Steinbeck
1st televised opening session of Congress – January 3, 1947
Jews and Arabs reject British proposal to split Palestine – February 7, 1947
Truman Doctrine to fight communism – March 12, 1947
1st Tony Awards – April 6, 1947
Jackie Robinson signs with major leagues April 11, 1947
Japan forms democracy – May 3, 1947
Heavyweight champion Joe Louis KOs Tami Mauriello
Pakistan Independence's from Britain – August 8,1947
United States Deptment of Defense formed – September 1947
Meet The Press makes television debut – November 1947
Princess Elizabeth (Britain) marries Duke Philip Mountbatten – November 1947
John Steinbeck publishes "Pearl" – November 1947
Joe Di Maggio wins 3rd MVP – November 27, 1947
1948
Polaroid Camera sold 1948
Executive order sign by President Truman ends segregation in military – January 26, 1947
NASCAR incorporated – February 21, 1948
Chiang Kai-shek elected as president Nationalist China – April 1948
Polaroid camera sold in the USA – April 1948
North China People's Republic formed – September 1, 1948
Milton Berle starts TV career at Texaco Star Theater September 1948
Hamlet starring Lawrence Oliver open at Park Avenue Cinema – September 19
1950
England recognizes the Communist government of China – January 6, 1950
Israeli Knesset declares Jerusalem is the capital of Israel – January 1950
1st TV appearance for Bob Hope – April 1950
Elizabeth Taylor's first marriage (Conrad Hilton, Jr) – May 1950
Abdel Rehim swims the English Channel – August 22, 1950
Sugar Ray Robinson KOs Jose Basora. Wins middleweight champion boxing title – August 25, 1950
Uproar about the violent in Dick Tracy TV show – September 1950
Ralph J. Bunch wins Nobel peace prize – September 1950
Mother Teresa founded Mission of Charity in, India – October 26, 1950
King Faruk of Egypt demands all British troop be removed – November 1950
USA government granted approval to issue postage stamps – November 1950
General D. Eisenhower becomes supreme commander of NATO-Europe – November 1950
Chinese troops enter Korea and cross 38th Parallel into South Korea – December 1950
In the France Union Vietnam, Laos and Cambodia become independent states – December 1950
1951
1951 Demonstration X-Ray Moving Pictures
Chinese troops capture Seoul, Korea – January 1951
Elizabeth Taylor divorces Conrad Hilton, Jr (1st divorce) – January 1951
1st televised atomic explosion – February 1951
1st demonstration of X-Ray moving pictures – February 1951
Victor Borge Show opens NBC TV – February 1951
Kwame Nkrumah wins the election in Ghana – February 1951
Julius and Ethel Rosenberg convicted of espionage by Roy Cohen – March 1951
2.9 million US troops in Korea – March 1951
President Harry Truman fires General Douglas Mac Arthur – April 1951
Dr. William Shockley invents junction transistor – July 1951
Jordan's King Abdullah I assassinated – July 1951
Israeli government forms by Ben Gurion – October 7, 1951
Rocky Marciano wins the heavyweight championship from Joe Louis – October 26, 1951
Winston Churchill re-elected Prime Minister of Britain -October 1951
John H. Johnson founded Jet magazine -November 1951
Joe Mi Maggio retirement announcement – December 1951
1952
Dragnet (Jack Webb) premieres on NBC TV – January 1952
Nehru's party wins the election in India – January 1951
Elizabeth II proclaimed Queen of Britian – February 8, 1951
Dwight Eisenhower resigns as NATO's Supreme Commander – April 1952
Tourist class is introduced by TWA – May 1952
Women of Greece gain the right to veto – May 1952
"I've Got A Secret" debuts on CBS-TV – June 1952
Egyptian government formed by Hussein Sirri Pasha – June 1952
General Dwight Eisenhower nominated by Republican Party for presidential candidate – July 1952
"Old Man and the Sea" by Ernest Hemingway published – September 1952
Rocky Marciano KO's Joe Walcott for heavyweight championship – September 1952
Frozen peas marketed by Clarence Birdseye – November 1952
Dwight Eisenhower (R) defeat Adlai Stevenson and is elected 34th President of US – November 1950
Christine Jorgenson first person to undergo sex change operation – December 1952
1953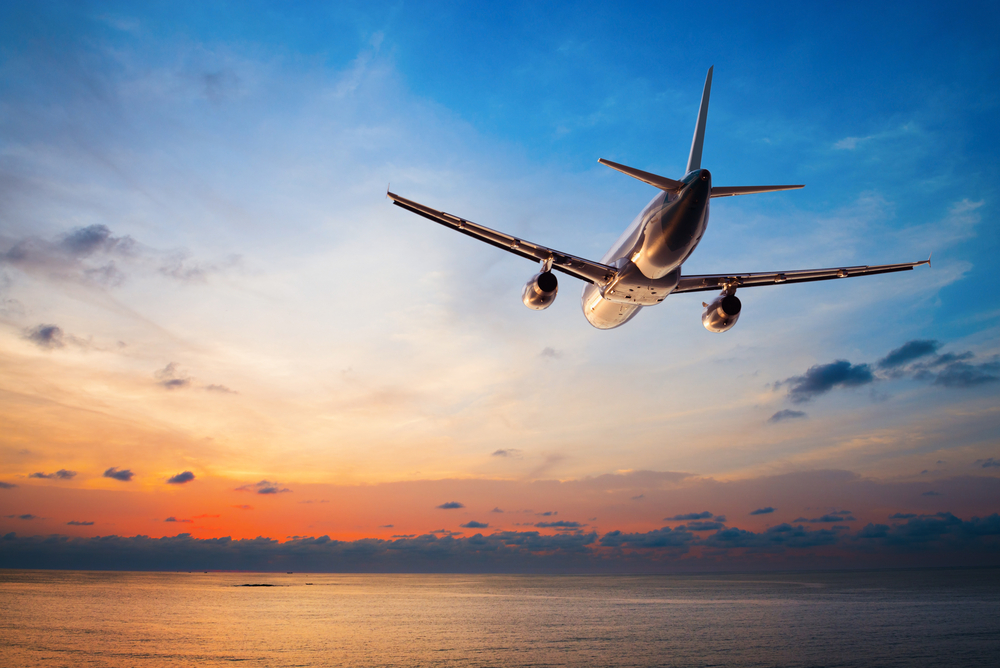 Arthur Miller's "Crucible" opens – January 1953
1st jet transatlantic nonstop flight west-to-east April 1953
"TV Guide published – April 1953
Winston Churchill knighted by Queen Elizabeth II (England)
Elvis Presley graduates from high school – June 1953
"26th of July Movement" Fidel Castro begins a rebellion against Fulgenico Batista's regime – July 26, 1953
UN and North Korea sign armistice – July 1953
1st TV Dinner sold by Swanson -September 1953
Nikita Khrushchev 1st Secretary of USSR Communist Party – September 1953
Senator John F. Kennedy marries Jacqueline Bouvier – September 1953
1954
1954 1st Color Television
1st Color TV 1954
1st sport color casts Rose & Cotton Bowl – January 1, 1954
"Secret Storm" premieres 1st TV soap opera – February 1954
Four Puerto Ricans open fire in the United States House of Representative injuring 5 representatives – March 1954
Edward R. Murrow on "See It Now" criticizes Senator Joseph Mc Carthy – March 1954
Walter Cronkite and Jack Parr open "CBS Morning Show" – March 1954
RCA manufactures first color TV 12.5 screen approximately $1,000.00 – March 1954
President D. Eisenhower submits plans for interstate highways – July 1954
1st commercial jet transport plane Boeing 707 built in the U.S. – July 1954
Sport Illustrated begins publication -August 1954
"Tonight Show" Steve Allen premieres – September 1954
English troop leave Egypt treaty signed – October 1954
Peter Pan opens with Mary Martin – October 1954
Occupation of Germany ends for England, France and USSR – October 1954
V-8 engine unveiled by Chevrolet – October 1954
Walt Disney "Disneyland" premiere ABC – October 1954
Nobel prize for literature Ernest Hemingway wins – October 1954
Fulgencio Batista elected President of Cuba – November 1954
Joseph Mc Carthy admonshed by US Senate for slander – November 1954
Joe Mc Carthy censured by US Senate – December 1954
Nobel Peace Prize awarded to Albert Schweitzer – December 1954
Gary, Indiana has 1st automated railroad freight yard – December 1954
1955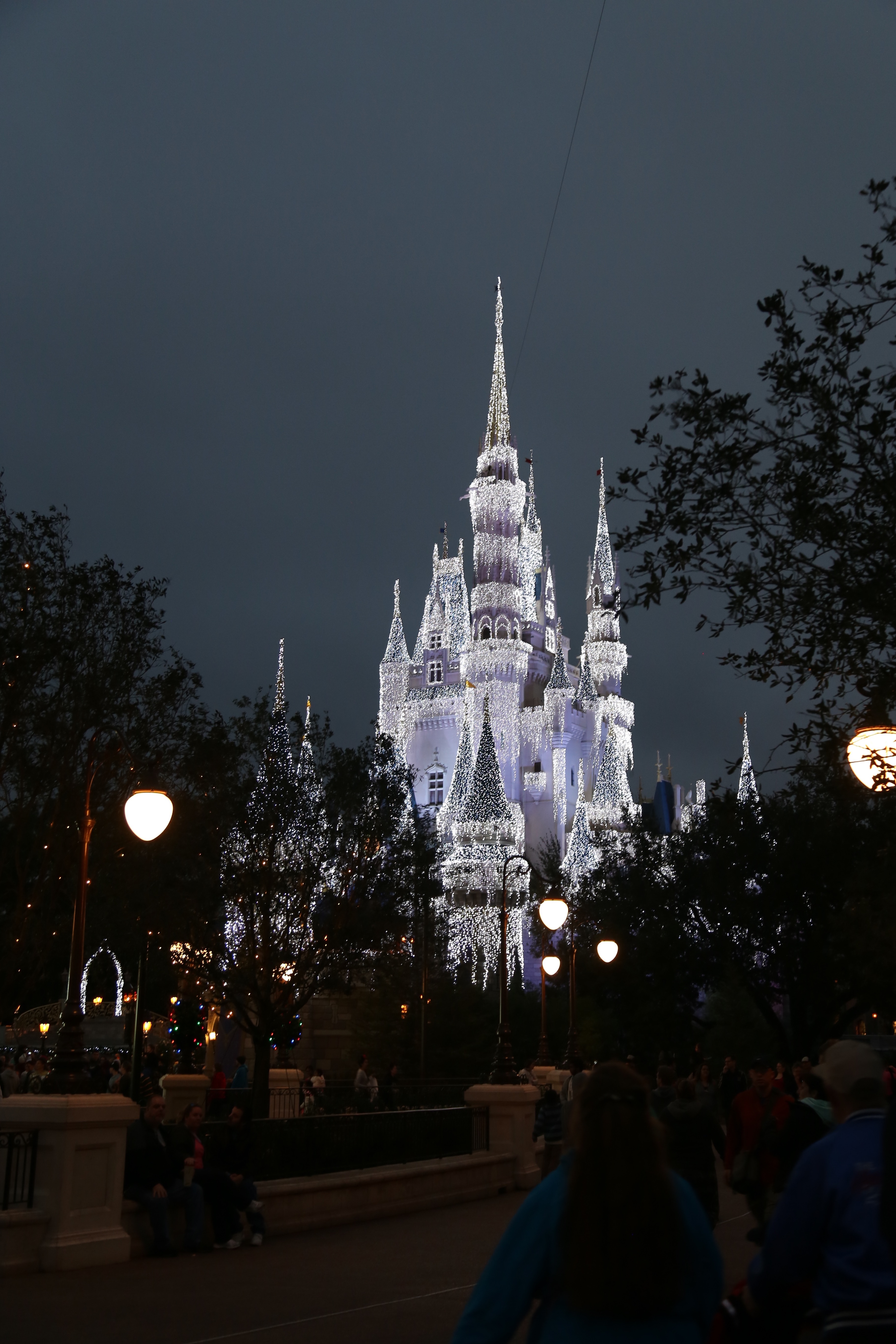 Disneyland opens1955
Disneyland opens in Anaheim, CA July 1955
USSR built space center Baikonur, Kazachstan — February 1955
Elvis Presley make first television appearance "Louisiana Hayride" – March 1955
"Cat On A Hot Tin Roof" Tennessee Williams opens – March 1955
Marlon Brando wins 27th Academy Award for "On The Waterfront"- March 1955
Military signed by the British government with Iraq – April 1955
Tennessee Williams awards Pulitzer prize for, Cat On Hot Tin Roof – May 1955
School integration "Brown vs. the Board of Education -May 1955
Debut "Johnny Carson Show" – June 1955
Debut " The Lawrence Welk Show" – July 1955
President Dwight Eisenhower raises the wage from $0.75 an hour to $1.00 and hour – August 1955
Premiere "Gunsmoke" – September 1955
Rocky Mariano KOs Archie Moore – September 1955
1st World Series televised in color on NBC – September 1955
Debut "Honeymooner" October 1955
Rosa Parks arrested for refusing to move to the colored section of the bus – December 1,1955
AFL and CIO merge George Meaney is president – December 1955
Montgomery Bus Boycott – December 1955
"You'll Never Know" Barbara Streisand's 1st recording – December 1955
1956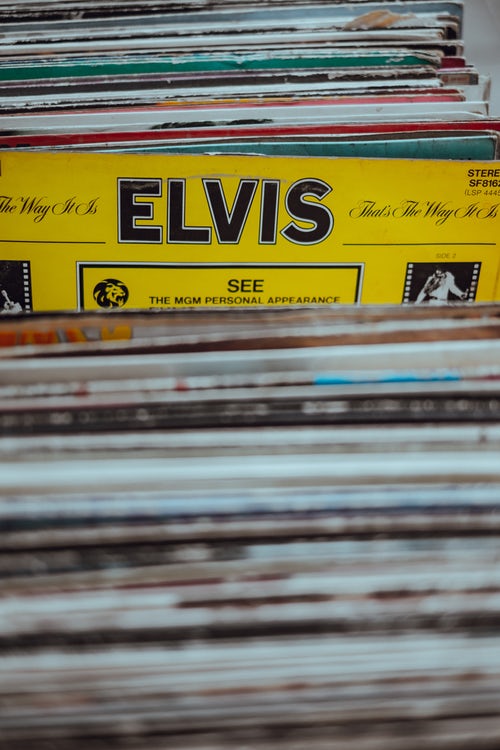 "Don't Be Cruel", "Heartbreak Hotel", "Blue Suede Shoes" and "Hound Dog" by Elvis Presley singles – January 1956
Patent for computer core memory issued by Forrester – February 1956
Dow Jones for the 1st time closes above 500 – March 1956
Race segregation ended by US Supreme court – April 1956
Heavyweight champ, Rocky Marciano retires and is undefeated – April 1956
French troops leave Vietnam – April 1956
John Lennon (15 years) and Paul Mc Cartney (13 years) at Lennon's Rock Group Quarrymen performance – June 1956
Golda Meir begins 1st term as Israel's Foreign Minister – June 1956
"Jimmy Durante Show" and "Steve Allen Show" NBC TV – June 1956
"American Bandstand" Dick Clark's first appearance – July 1956
Ringling Bros, Barnum and Bailey Circus last under the canvas show – July 1956
President D. Eisenhower and Vice President Richard Nixon renominated on the Republican ticket – August 1956
Television 1st broadcast in Australia – September 1956
1st televised "Wizard of Oz" – November 1956
1957
In Lancaster, PA first electric watch – January 1957
Elizabeth Taylor's 2nd divorce from Michael Wilding – January 1957
Larry King's first radio broadcast – May 1956
John F. Kennedy awarded Pulitzer prize for, Profile In Courage – May 1957
President D. Eisenhower order US troops in to desegregate Little Rock schools – September 1957
Debut "Leave It To Beaver" – October 1957
USSR launches dog (Laika) and Sputnik 2 in orbit -November 1957
1958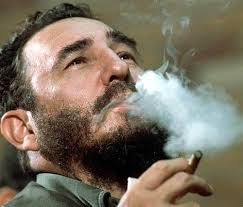 Fidel Castro
USSR Sputnik I reenters athe tmosphere and explodes – January 1958
Cuban revolutionaries capture Havana – January 1958
USSR launches its 3rd Sputnik – May 1958
Nelson Mandela weds Winnie Madikizela in, South Africa – June 14, 1958
Alaska becomes 4the 9th state of America – July 1958
King Hussein declares himself head of Jordan/Iraqi federation – July 1958
President Eisenhower signs NASA and Space Act 1958
1st class stamp increase to 4 cents fro 3 cents August 1958
NASA Inauguration – October 1958
Nobel prize for literature refused by Boris Pasternak – October 1958
France elected Charles de Gaulle – December 1958
Alvin, Simon and Theodore with David Seville (Chipmunks) #1 Hit – December 1958
1959
Fulgencio Batista flees to the Dominican Republic and Fidel Castro claims victory Jan 1959
San Francisco Giant's rename stadium to Candlestick Park – March 1959
Oklahoma ends prohibition – April 1959
West Germany introduces 5 day work week – May 1959
Elizabeth Taylor's 4th marriage to Eddie Fisher – May 1959
Ford wins the battle with Chrysler to call its new car "Falcon". – May 1959
Women preachers are accepted by Presbyterian Church – May 1959
Bob Dylan graduates from Hibbling High School in Minn – June 1959
Hawaii becomes USA 50th state – August 1959
Springarn Medal awarded to "Duke" Ellington – September 1959
"Twilight Zone" premieres CBS-TV – October 1959
Remembering America 1944 to 1959 Baby Boomer Generation. Looking back everything seemed so ancient. How did people live like that? There were no computers, mass communications, smart phones, freeways, jets. Imagine a life without Google or Facebook? Elvis Presley was scandalous because he shook his hips. Remembering America 1944 to 1959 Baby Boomer Generation. That generation ushered in the luxuries we take for granted today. Imagine 60 to 70 years from now people what will people say? More than likely they will say the same thing. How did people live with so few live style luxuries in the early 21st century.