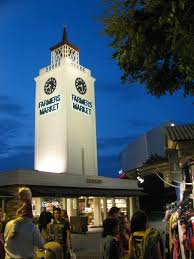 Farmers Market receives approximately three million visitors a year. Visitors include residents and tourist worldwide. In 1934 Los Angeles was not residential and commercial dense. Los Angeles County had about 12,000 farms. Roger Dahlhejelm, businessman and Fred Beck, advertising copywriter were the founders of the Farmer's Public Market opened July 14, 1934. A dairy farm owned by oil magnate, Earl Gilmore. That same year 18 farm vendors parked their trucks at Third and Fairfax. Fresh meat, vegetables, and fruits were sold in one location. The fee for vendors was 50 cents per truck. Many of the vendors raised the foods on their own farms. Many of these farms were located in San Fernando Valley. Farmers Market Miracle Mile, Los Angeles, CA.
The Original Farmers Market Los Angeles CA
In the beginning, Fred Beck promoted the market daily in the Los Angeles Times. His 2,876 paid advertisement articles were noted for his honesty. Nor limited to the advertisement in L.A. Time there were other promotional events. Farmers Market Fall Festival started in 1934 and is an event that continues presently. In 1938, L.A. Times gossip reporter, Hedda Hopper made Farmers Market an international tourist spot by noting celebrity sightings. During that time the L.A. Times described Farmers Market "the number one place in L.A. to spot stars." Celebrity sighting combined with the convenience for residents to walk, casually dine and food shop.
Farmers Market has retained its community laidback atmosphere. Fresh farm goods fares from all over the world. The space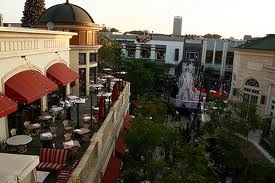 houses more than 70 stalls, stores, markets, and cafes. Spaces are independently owned. Market unique retailers included Bennett's Ice Cream, Bob's Coffee and Donuts, DuPar's Restaurant, The Gumbo Pot, Huntington Meat and Sausage, Light My Fire, Littlejohn's English Toffee House, Kip's Toyland, Loteria Grill, Magee House of Nuts, Sticker Planet and Shine Gallery. Of course, we are in the 21st century and there are contemporary retail stores like Starbucks, Bath & Body and Pinkberry. The real revitalization of Farmers Market came with The Grove. A lifestyle destination popular fashion, shopping, dining, and entertainment.
Historic landmark roots are still evident with the 1941 Clock Tower.
The Original Farmers Market Los Angeles CA