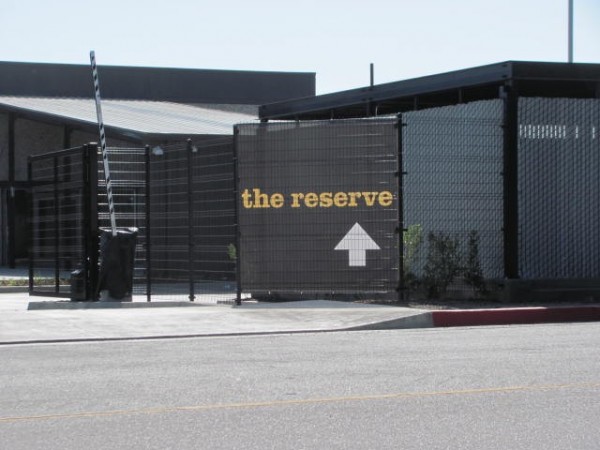 The Reserve in Playa Vista is formerly U.S. Post Office facility at 13031 W. Jefferson Blvd., L.A., CA. is the new site for Microchip Technology, Laureate Education, TMZ Offices, Microsoft and Sony. The Reserve is a 20-acre site offering approximately 380,000 square feet of office and industrial space. Playa Vista's latest development, designed by the firm of HLW International and Katherine Spitz Associates (landscaping). LEED Certified inspired the office environment-friendly commercial project. Opened May 8, 2013. The Reserve is a part of fast growing Silicon Beach. Silicon Beach is the center of the high technology companies migrating to West Los Angeles and Beach Cities. Silicon Beach is from Playa Vista to Santa Monica, CA. Playa Vista largest and newest Planned Unit Development on the Westside. About 7 minutes from Los Angeles International Airport, adjacent to Marina Del Rey, close to 405 freeways and near Westside beaches. Visit Reserve Website
Microsoft Moves to Playa Vista Grand Opening 9/5/2013 Playa Vista has become an attractive alternative for high tech giants. Microsoft has vacated Wells Fargo Tower, 333 S. Grand Ave, downtown L.A. Opening office September 2013 at the Reserve Playa Vista. Microsoft made two moves to Westside. The new entertainment division moved to 520 Broadway, Santa Monica, CA. Santa Monica location houses teams creating Xbox game system. Second, move the Reserve approximately 25,000 square feet at 13031 Jefferson Blvd. An innovative concept for business customers. New offices offer several spaces where business customers can experiment with Microsoft's software and gadgets. New concepts on software and gadget use offer by customer experiments. Meeting rooms named for Los Angeles County beaches examples are Venice, Zuma and Hermosa.
Sony moves from Santa Monica, CA to Playa Vista the Reserve. Sony has been in Santa Monica, CA for over a decade. Sony Santa Monica founder, Shannon Studstill stated to Variety new space provides,"four or five times the size we have now." New Playa Vista Reserve reportedly will house approximately 240 employees. Employees will include administrative staff, designers, engineers, artists and producers. Approximate space is about 85,000 square feet.
TMZ headquarters has left West Hollywood and moved to the Reserve Playa Vista. TMZ celebrity new organization is owned by Warner Brothers. The company is intending to stay for a while. TMZ negotiated a 10-year lease for approximately 36,00 square feet. Former post office distribution center at 13031 W. Jefferson. Worthe Real Estate Group and Shorenstein Properties co-own former post office site. The 20-acre property was purchased for approximately $44 million.
High tech and entertainment companies have moved to Silicon Beach. These companies are leveraging technological advantages, leading edge entertainment and media resource expansion. Santa Monica, downtown Los Angeles, and Hollywood are landlocked cities. Playa Vista's location is ideal near the beach, West Los Angeles, Los Angeles International Airport and 405 freeway. Playa Vista Silicon Beach offers company expansion, aesthetics, expansive office space and new construction. Startup and established tech companies are moving to Playa Vista. Known as "Silicon Beach." The Westside region is the third largest technical business center in the United States. Microsoft, YouTube, Yahoo, BuzzFeed, AOL, EdgeCast Networks, MySpace, Sony, Netflix, Facebook and TMZ Offices have already moved to Playa Vista. Not to mention lesser known start-up companies. Silicon Beach is establishing a technological infrastructure in Playa Vista, Santa Monica, and Venice.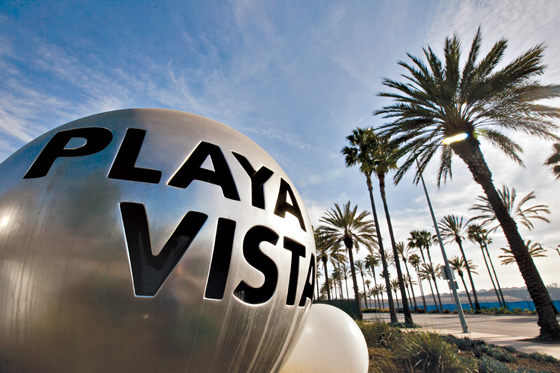 Playa Vista/ Silicon Beach Los Angeles, CA 90094 21st century concept. Playa Vista newly constructed residential and commercial property mixed-used concept. Phase I was the first new residential Westside community in more than 50 years. Phase I completed 11 years ago. Prominent architects and urban planners have created a modern active-lifestyle, LEED certified environmentally friendly mix-used community ushering in the 21st century. The Reserve, the Runway and Playa Jefferson are under LEED building construction. The Reserve, Runway and Playa Vista Campus of Creativity ushers in Playa Vista's residential, business and commercial expansion. The Reserve and Playa Vista Campus of Creativity are commercial communities. The Runway is mixed-use. Combining residential and commercial properties. Featuring new homes, parks, office space, commercial space and downtown Playa Vista. Twenty-first century mixed-used environmentally friendly neighborhood. Walkability to home, business and entertainment. Westside Los Angeles vibrant residential and commercial community. Playa Vista Los Angles, CA 90094 is close to land and sea.