Trousseau Hope Chest Every Home Had One
For centuries single young women have prepared for their status as a married woman. The trousseau hope chests was a symbol. During the Renaissance in Italy, hope chests were ornate artistically decorated. Costly valuables were placed in the chest. In the Victorian era, young brides wedding trousseaus could be as expensive as the wedding. Wealth was brandished in Europe and America in the 18th century and early 19th century. Thousands of dollars were spent on gowns, laced flounces, undergarments, robes, evening wear, precious gems, toiletries, bed linens and bath towels. The trousseau contained new fashions for the bride's wedding, honeymoon and early wedding days. Items were provided by a professional seamstress. Valuable items placed in the cedar lined chests. The Cedar chest is moth resistant.Trousseau Hope Chest Every Home Had One.
Trousseau Hope Chest Every Home Had One

There was a contrast in the average and poor bride's trousseau. Contrasting from elaborate to practical items for everyday wear and home items. Often garments were hand-sewn by the mother and female family members. If the bride had sewing skills she contributed. Sewn items included clothing, table and bedding linen, quilts and towels. Immigrant families migrating to America traveled by sea with possessions in chests. In later decades American teenage girl was given chests by their mothers or close female relative. It represented a coming of age for young ladies. Trousseau: clothing, personal items, and household items were stored in "hope chests" or "glory chests." Trousseau home chest every home had one.
Remember made for television, Hatfield's and Mc Coy's, starring Kevin Costner? There was a scene where Randolph Mc Coy destroyed his daughter's, Roseanna hope chest. Randolph Mc Coy felt his daughter, Roseanna had betrayed the family. He disowned Roseanna. Therefore, he destroyed her "hope chest". In the hope chest was a family heirloom. This included her father's old Confederate button. Touching and violent scene. I do not know if this actually happens or was made for television. In any event, the scene was symbolic of American family's tradition of "hope chests" in the late 1800s. Trousseau's, home items and keepsakes in hope chest carried family hopes and dreams passed from one generation to the next generation.
Until the 1950s expected path for women was marriage. The hope chest was the middle ground between courtship and marriage. Trousseau Hope chess every home had one. The hope chest was a ritual of the hope and joy. The hope chest and trousseau represented family traditions. Paths of marriage and family life journey. When a young woman married the hope chest was emptied and replaced with memories throughout family life. Mothers would pass this hope chest to their daughters. The journey from one generation to the next. The hope chest was reborn.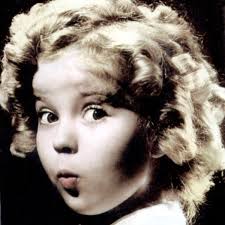 The Lane Company, VA was a notable maker of cedar wood chest during WWII. Shirley Temple was a model for the company. Lane Company promoted miniature 12" long chest chests as advertising gifts for high school girls. These two forms of advertisement Americanized the chest and keepsake box.
Trousseau home chest every home had one. That is a bygone era. Women today are liberated and dowries and trousseau are no longer common marriage traditions.The Hope Chess was a tradition that promised future hope and dreams for young women. Family generational treasures and future family treasures. HOME IS WHERE THE HEART IS!