Home buyers congratulation on you wise home purchase. What many homeowners neglect to remember is that the home needs regular maintenance. Keeping up with regular home maintenance tasks will keep you from future headaches and repair/replacement costs. Here are a few suggestions for home maintenance.
Ultimate Home Maintenance Checklist Guide
Carpet: Have your carpeting professionally cleaned to remove deep-down dirt, stubborn stains, and pet odors.
Caulking: Check for separated and deteriorated caulk around the exterior of your home.
Ceilings: Check the ceilings for leaks, stains, or dampness.
Chimney: Check the chimney for condensation or signs of water.
Chimney: Have a professional conduct a chimney inspection and chimney sweep.
Drains: Clear slow-running or clogged drains.
Dryer ducts: Vacuum the lint from the dryer ducts and surrounding areas.
Foundation: Check for cracks and moisture around the foundation, and discuss with a professional if the problem seems to be severe.
Furnace Filter: Remove and replace dirty filters.
Garbage Disposal: Clean by grinding ice cubes, then flush out with hot water and baking soda
Heating and Cooling System: Have your heating and cooling system serviced.
Heating and Air: Change the furnace and the air-conditioning filters every 2–3 months.
Home exterior: Your homes exterior paint protects it against damage and rot. Check shingles for signs of peeling or chipped paint. The exterior may need a paint job. Or the shingle may need a touch up with a fresh coat of paint. The best time to paint the exterior in the spring
Leaks: Check for evidence of leaks around and under sinks, showers, toilets, and bathtubs.
Outlets: Check exposed wiring and outlets for signs of wear or damage.
Patio or deck: Your patio or deck may not have been used in the winter. In the spring sweep it clean. Look for cracked wood and loose nails. Repair or replace wood and or nails. Inspect the deck for leaves between the boards. Remove the leaves. Then clean thoroughly.
Pools: Spring or summer treat the water, check valves and filters and inspect the equipment. May want to hire a pool maintenance company,
Radiators: Bleed air out of the radiators if needed and check for leaking valves.
Roof gutters control the flow of rainwater on the house. Gutters protect the roof, siding and foundation. The roof can leak if the gutters are clogged. Gutters can be self-cleaned but be careful. Ladder safety guide. You can always hire a professional gutter service pricing from $100.00 to $300.00. Clean gutters depend on how many trees surround the property and hang over the roof.
Smoke Alarm and Carbon Monoxide detectors check every 6 months to verify that they are working.
Trees: Remove tree branches from the roof.
Ventilation: Clean any ductwork or ventilation openings.
Ventilator or Exhaust Fan: Clean your kitchen ventilator or exhaust fan. Have ductworks cleaned, if applicable?
What is Lifespan Replacement Costs of Home's Interior Exterior Stuff?
Your homes interior and exterior lifespan and replacement costs.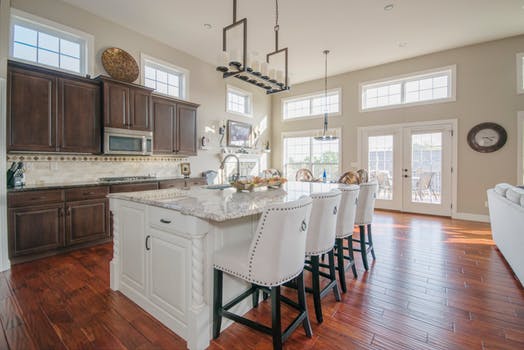 Homes are known to last for over a century. The components in a home are not that durable. Marble, concrete, and brick will last much longer than air conditioners, windows, stoves or roofs. What is Lifespan Replacement Costs Stuff In-House Interior Exterior? The components in the interior and exterior of your home. These life expectancies are general. Expectations depend on usage, installation, component's quality, and maintenance. Replacement costs are approximate as well. Because of price variation or installation required by a professional contractor or vendor prices are not given. Shopping for replacement cost and installation interview several vendors and contractors. Homeowners it is always a good idea having a stash fund for home repairs and replacements. Home buyers when searching for a home be aware of the home's age. Older homes may cost you more money down the road as a homeowner. Homeowners when remodeling should know the estimated lifespan replacement components. What is Lifespan Replacement Costs of Home's Interior Exterior Stuff?