West Los Angeles and Beach Cities homeowners fall is a great time to prepare your home for winter. The myth is it never "Rains in Southern California." But in winter months it does rain.Weather temperatures drop, smog, fog and moisture day in winter. By winterizing now will avoid costly home repairs in the spring. West Los Angeles and Beach Cities Prepare Home For Winter.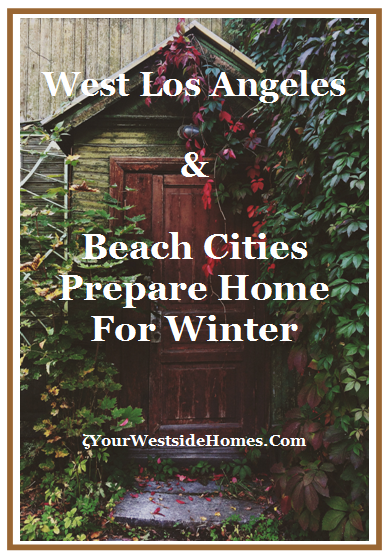 West Los Angeles and Beach Cities Prepare Home For Winter
Roof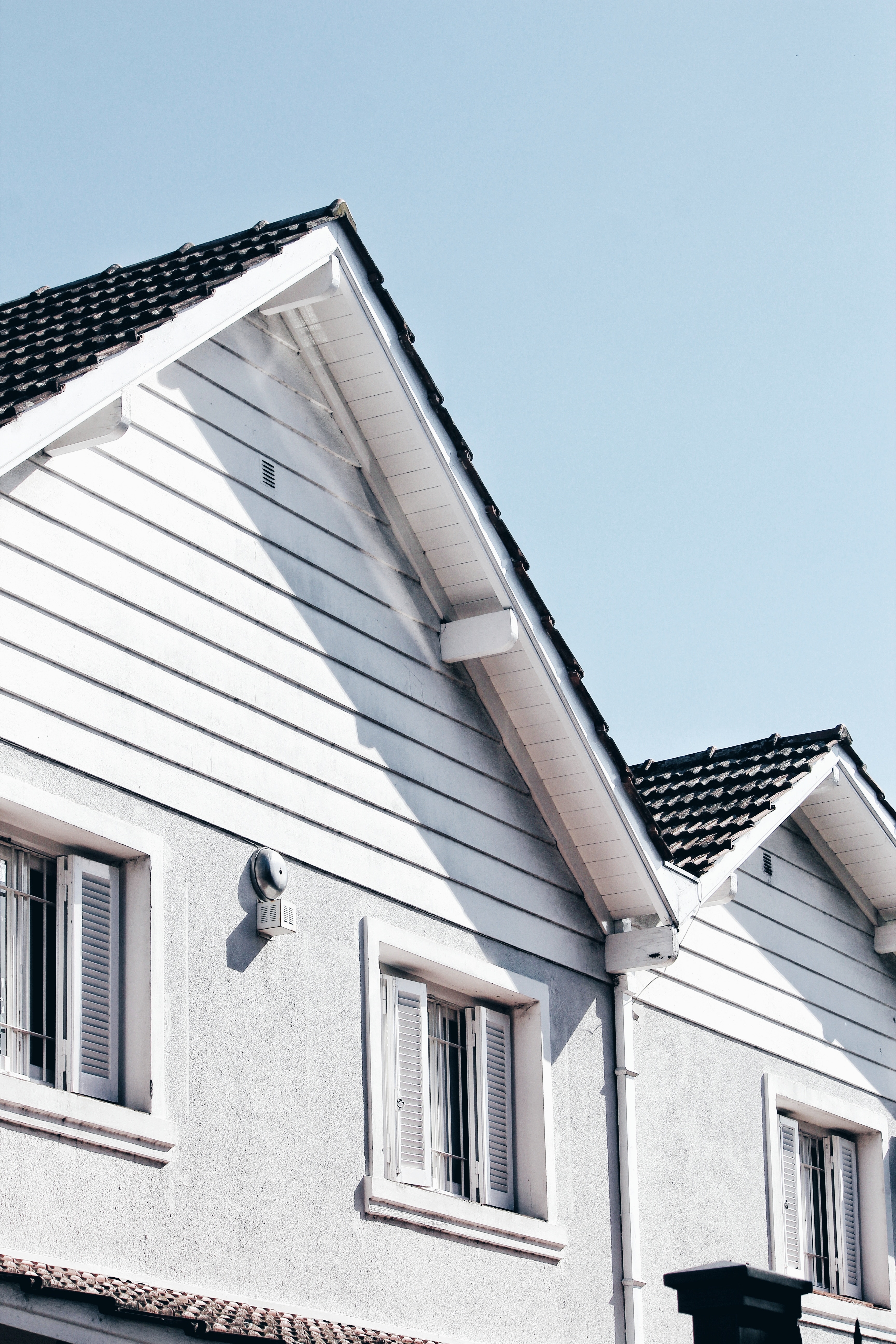 Inspect your roof. The roof from the exterior appears to be a cosmetic item for the home. In fact, the roof protects your home. It endures rain, fog, snow and high temperate. Weather conditions cause roof tiles and shingle to break. The roof's exposure encourages roof holes and deterioration. Will allow for water seeping into home's interior. Replace missing tiles and shingles. Repair roof leaks. Have the roof professionally inspection. Perform necessary repairs and replacement. West Los Angeles and Beach Cities Prepare Home For Winter
Remove tree branches from the roof. Tree branches get weighed down with rainwater. Branches can fall on your home or neighbor's house.
Clean gutters of debris. Clog gutters and downspouts can be one of the main causes of roof leaks. Clogged gutters and downspouts do not allow water flow which can cause water backup. Check that gutters and downspouts are properly fastened and extended away from the house by 5 feet to prevent foundation flooding.
Inspect for damaged flashing at chimney, skylights and vent pipes. Joints should be sealed so water cannot penetrate.
Outdoor, Patios and Decks
Apply weather stripping around window frames and exterior doors. Add door sweeps to the base of exterior doors to keep heat in and cool out.
All vents and openings should be covered to prevent insects, birds, and rodents from entering the house. They will nest in warm places in the house.
Prevent pool drain blockage clean leaves and debris from house exterior.
Remove patio furniture in the winter months.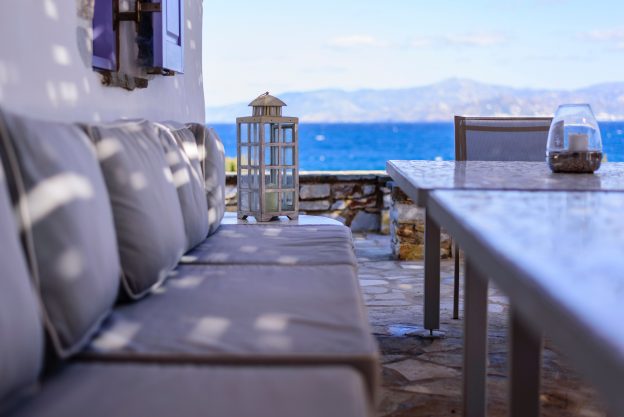 Inspect decks and patios for decay or insect infestation and treat.
Clean patios and decks of leaves, dirt and pine needles settling between boards. Will deter mold and mildew growth.
Make sure outdoor lighting is working properly. Will ensure safety during winter months.
Make sure exterior stairway and rails are secure.
Clean patio furniture. Cover with tarp store in the garage to protect against the elements. Patio furniture is costly and can be ruined if left outdoors during winter months. Tarp outdoor furniture up and store in shed or garage.
Outdoor potted plants in terracotta pots need extra care. Terracotta pots can swell and crack in the winter. Lay them on their side in wooden cartons in winter.
Rake lawn in winter
Attached hoses can crack in the winter. Remove hoses and store away during winter.
To promote spring deep-root lawn growth aerate, reseed and apply winterizing fertilizer in the winter.
Trim and prune trees, bushes, and shrubs. Will help protect them from winter conditions. Laying fresh mulch helps trap moisture. Pruning and adding mulch will help ensure the chance of bloom in springtime.
Rake leaves from the lawn. This allows your lawn to breathe and become infested with pests.
Heating, Ventilating, and Air Conditioning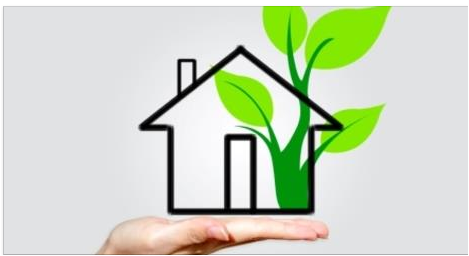 Your heating system works non-stop during winter months. Have your heating system regularly inspected by a professional. Keeps it in good working order. It is especially important to have your HVAC inspected in the fall. Nothing worse than units breaking down in the winter.
Make sure to change the air filters in your furnace regularly. Keeps air fresh and clean.
Remove Window Air Conditioning Units
If you use window air conditioning units in summer remove them in autumn and winter. If unable to remove cover the exterior of the unit with insulating wrap. This will keep the cold air out.
Fireplaces
Have your woodburning fireplace cleaned and checked by a professional chimney company during the winter months. Regular cleaning necessary for fireplace functionality and safety. Cleaning reduces collections in fireplace throughout the year. This includes dirt, pet hair, dust, and soot. Check for any damage, cracks or voids. If any damage exists it can be a fire hazard. Repair immediately to ensure family and home safety. Gas fireplaces should be inspected as well. There can be debris, insect and animal nest blocking chimney.
Check batteries in smoke and carbon monoxide detectors monthly.
Make sure there are smoke and carbon monoxide detectors in each bedroom and kitchen. Check batteries monthly.
West Los Angeles and Beach Cities Prepare Home For Winter
Ceiling Fans
Ceiling fan energy efficiency trick. Switch fan to reverse or clockwise position. Will blow warm air down toward the floor. This will enhance the warmth of the room.
West L.A. Beach Cities Homes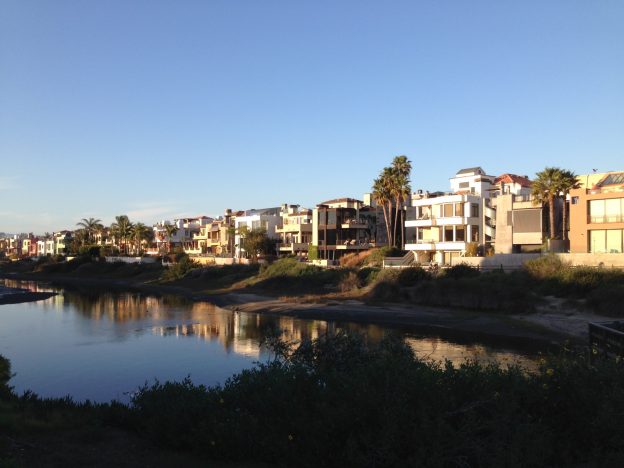 West Los Angeles Beach cities are Marina Del Rey, Venice, and Santa Monica. Enjoying ocean breezes, sunrises and sunsets is the ultimate dream for seaside homeowners. There is a culprit requiring regular home maintenance. They are the moisture, sun, salt, and coastal fog. Winter maintenance tips to repair or replace damages from the summer months. West Los Angeles and Beach Cities Prepare Home For Winter
The sun's ultraviolet rays break down the homes exterior paint. The paint fades especially dark color paint. But white can become yellow. Fall and winter is a good time for paint touch-ups.
The sun dehydrates exterior house paint over time. Chemicals rise to the surface causing chalking. Can be delayed by priming and using top quality paint.
During summer months sun exposure causes door paint to bubble or blister. Requires door refinishing repair.
Salt and air can damage most metal railing. Metal has to be painted to protect against moisture. Keep seaside metal free of dirt and bird droppings. Wipe down with a slightly damp cloth every now and then.
Stained wooden doors by the sea that do not receive direct sun or get too hot. Stain keep moisture out and sun dehydrated the doors. Doors look dehydrated and dry. These doors need regular maintenance. Winterize doors in fall or winter. Prepping the Surface Properly is Critical.
Emergency Supplies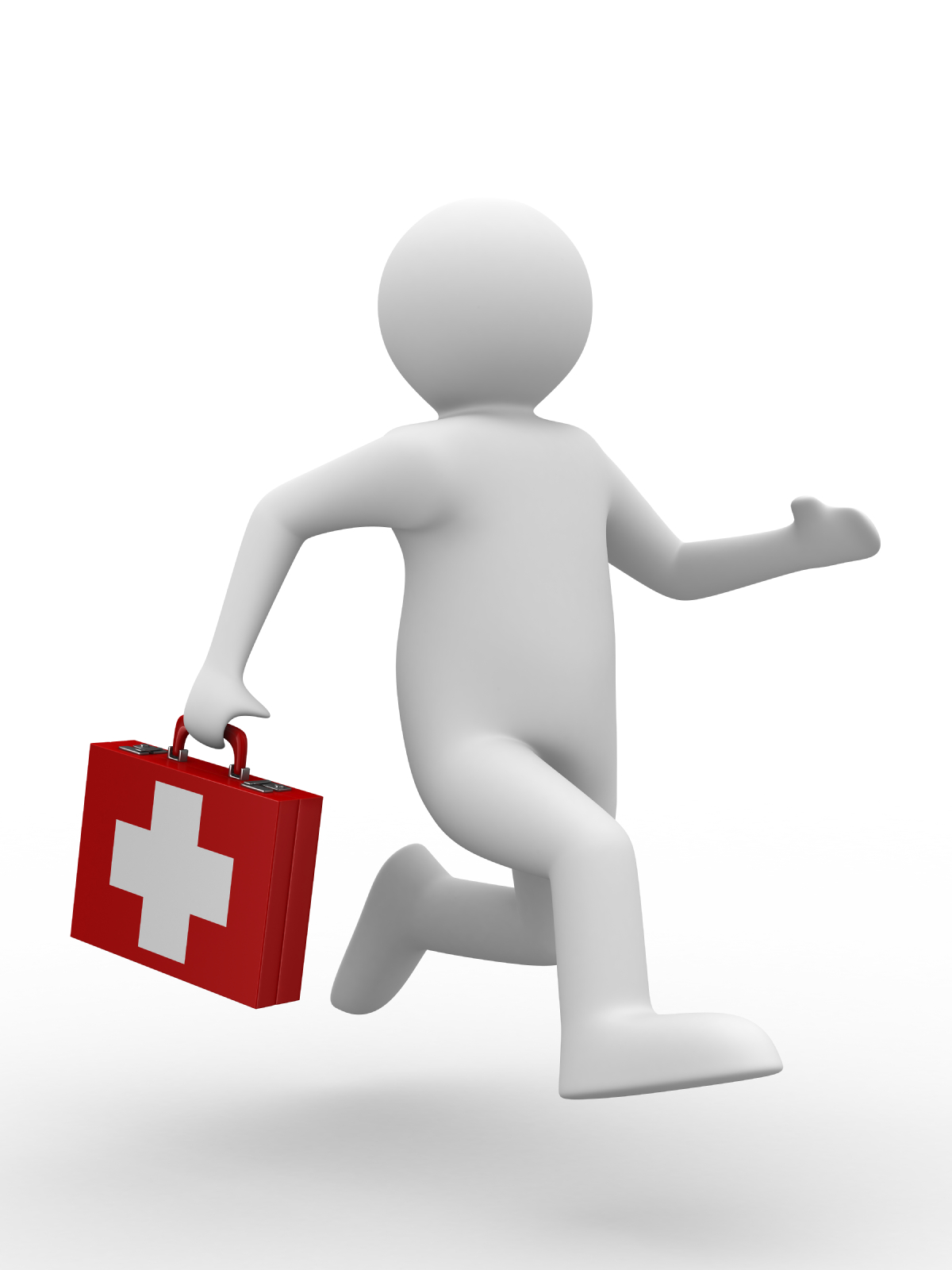 It is always wise to have needed supplies for emergencies year around. Across the country, the frequency and intensity of natural disasters seem to be increasing.Be prepared if disaster strikes. Make sure you load up on supplies for 4 days without the need to go to the store. Supplies are food, water, medicine and utility supplies. Envision no power or emergency help. West Los Angeles and Beach Cities Prepare Home For Winter. An important part of winterization is having an emergency plan in the winter.
Daily one gallon of water per family member.
Foods that do not need refrigeration. Examples are canned foods, cereals, food bars.
Flashlights with needed batteries
Candles
First Aid Kit
Four daily supply of prescription medicine
Pet food and water
Manual can opener
Disposable eating supplies, paper plates, and glasses, paper towels
Manuel lighters or matches
Final Thoughts
West Los Angeles and Beach Cities Prepare Home For Winter. "It Never Rain In Southern California," is a myth. It rains and temperatures drop in the winter months. Our homes have to battle the elements in the winter. The fall is a good time to start preparing the home for winter. Check the roof for broken tiles, shingles and roof leaks.Clean the gutters. Put moisture strips around windows and doors will keep the heat indoors. Have your HVAC checked before winter comes? Nothing worse than a heating unit not working in the winter. Keep air fresh and clean. Change your air filter. Make sure the exterior lighting is functioning properly. Deck and patios need a good cleaning. Before you use your fireplace in the winter have it inspected. This will ensure fireplace safety. West Los Angeles Beach City homes require additional care. The exterior can suffer damage because of moisture, sun, salt, and coastal fog. Avoid deferred maintenance costs in the spring. Hope these tips are helpful.